Editor's note:
127thUpdate of Canton Fair
Exhibitor Guidelines·Five-How to improve the live marketing effect of Canton Fair exhibitors?
Flow tuyere+Official endorsement,currentCanton Fair combines Tencent technology and global big data to the worldMore than 200 countries and regions advertise, and the traffic feedback is estimated to reach tens of millions by then. With such a huge flow pool, it is difficult not to let foreign trade companies affected by the global epidemic get excited! However, in fact, among us的The vast majority can only become the Canton Fair\"witness\"!
\"云\" Shanghai Canton Fair export booths are limited to companies that have allocated booths. The deadline for booth application is December 10, 2019. Early registration for Canton FairalreadyEnd!
NoCanton Fair\"Admission ticket\"Foreign trade enterprisesJust can'tTo participate in the exhibition,enjoyflowIs it a bonus?
The answer is of course\"NO\".
First, let's take a look at the main functions of the online Canton Fair:
1. Online display docking platform. That is, virtual booth + pictures, videos, 3D, VR and other enterprise and product information.
2. Online live columns and links. That is online live room + online interaction.
从enterpriseFrom the perspective of, in fact, always consider\"Input Output\". In this case,If you can achieve the above main functions, andMeet the demands of foreign trade enterprisesPlatform, even if it does not get the Canton Fair\"Tickets\", what does it matter?
countryLevel有\"on-line\"Canton Fair, enterprises can alsoBuildmy own\"Exhibition\", And more flexible and targeted。Bring a large number of buyers from the industry to online search and offline exhibition to our companySelfThe booth built allows customers to fully understand the company's brand, product services, qualifications and honors, making it possible for customers to conduct online factory inspections, online negotiation and payment, etc.
One,Enterprise Edition Exhibition Products Zone
①Exclusive panoramaVR showroom
The purpose is to build an exclusiveThe enterprise itselfThe product exhibition hall allows visitors to immerse them>2.5 minutes) to get marketing conversion;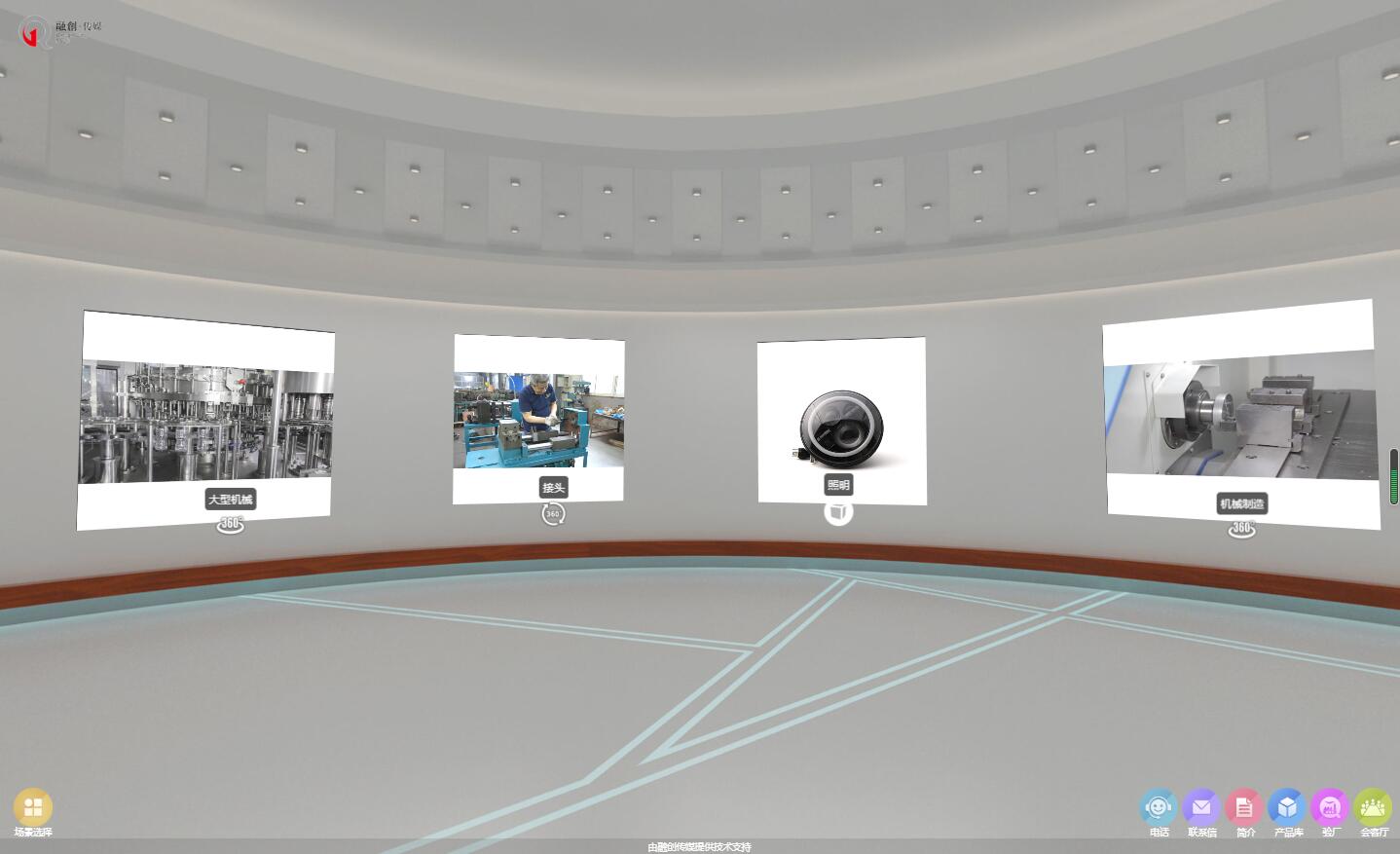 ②Flagship product3D display
Attract customers' attention through visual stimulation experience. At the same time, it is also used as a marketing staff to introduce and explain the use of rhetoric and examples;
③Animation display of main products
Visualize product value characteristics. Such as product disassembly, operation and use, even after-sales service, etc.;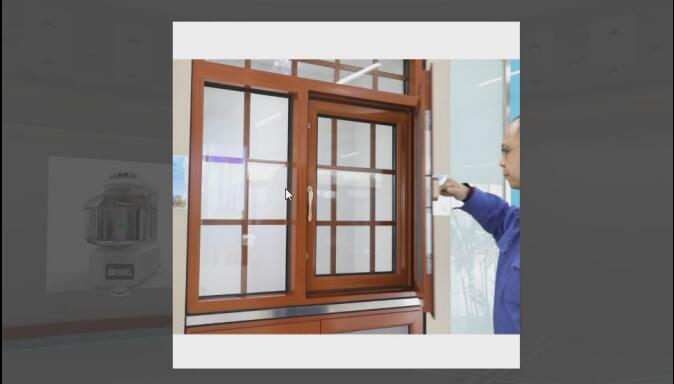 two,Online factory inspection

Powerful enterprises can prepare panoramic videos, immerse the experience with a full perspective, and lose to customers出Product quality, enterprise advantages, etc.. Judging from the actual situation at this stage, although the global epidemic situation has improved, the on-site inspection of overseas users is still subject to certain restrictions. While online inspection provides convenience for overseas customers, it also lays a foundation for trust for subsequent cooperation; and long-term In fact, you can see the actual situation of the scale of the enterprise, workshop production, and office within a short distance, eliminating the trouble of overseas customers traveling long distances and wasting human and material resources.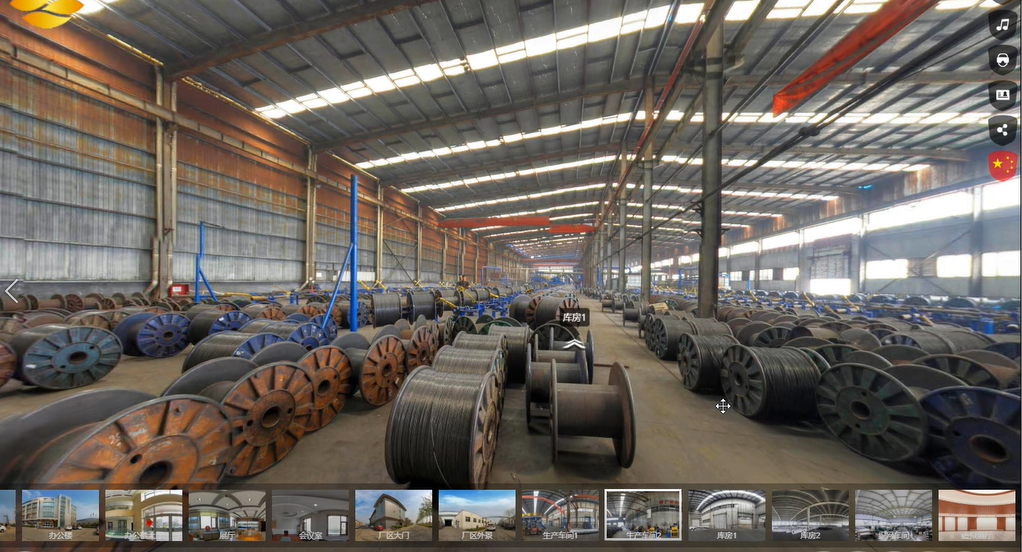 3. OnlineLive broadcast
In the past two years, the live broadcast and short video industries are in the air. Wei Ya live-sells rockets, Luo Yonghao's first broadcast sells more than 100 million yuan, and manufacturing and Internet gangs have joined the ranks of live-sellingThere are products, scenes, stories (live script), and anchors (Industry tycoon, industry expert), on the premise of a live show!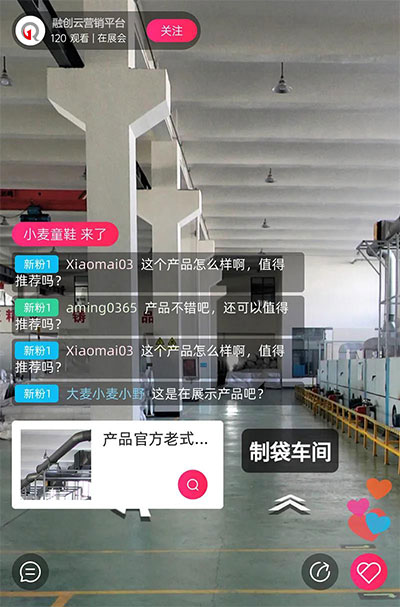 In summary, \"Enterprise Edition Online Exhibition\" realized:
1.By making full use of3D, VR and other technologies provide immersive products and service presentations to achieve the exhibition and exhibitor brand 365*twenty fourOnline display
2.Activate private domain traffic through content operations, accessFB、YouTube、Google、External resources such as Linkedin achieve cloud drainage; through real-time online live broadcast, video, audio and automated customer service and other interactive technologies, it enables efficient real-time interaction between viewers, sellers and exhibits;
3.Through one-on-one meetings and other multi-level online matchmaking meetings, online matching between buyers and sellers can be achieved.
Online exhibition+The \"double exhibition\" mode of offline exhibitions will be the future exhibition trend.Through the online warm-up in the early stage, on the one hand, it is convenient for the purchaser to pre-understand the target supplier through the online exhibition, so as to go straight to the theme during the offline real exhibition; on the one hand, it can also attract buyers who cannot reach the exhibition. In fact, it expanded the influence of the original offline exhibition and strengthened its penetration!
This era is developing too fast, we will not say hello when we are eliminated. Instead of looking for ideas, looking for the Canton Fair\"Tickets\", it is better to open a new path, directly build your own corporate version of \"Exhibition\", take the initiative!