h5 responsive website production
Views:0 Author:Site Editor Publish Time: 2016-08-16 Origin:Site Inquire
HTML5 is the latest version of HTML used to create modern websites. HTML5 represents all the technologies contained in Open Web, the new semantics of HTML, the combination of CSS3 style sheets and JavaScript scripts in the open web world. This concept was born to solve the mobile Internet. Its purpose is to provide users with a more comfortable interface and a better user experience. Everything has two sides. The broad meaning of HTML5 opens up the vision of web development, increases the diversity of development solutions, and also brings a lot of confusion to many web developers.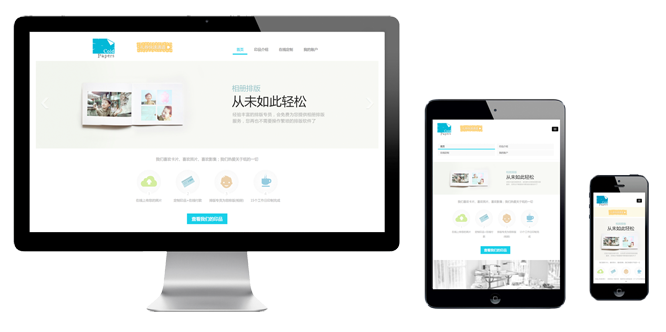 advantage:
(1) Strong flexibility in the face of different resolution devices;
(2) It can quickly solve the problem of multi-device display adaptation;
Disadvantages:
(1) Compatible with various equipment, large workload and low efficiency;
(2) The code is cumbersome, there will be hidden useless elements, and the loading time is long;
Basic implementation of responsive layout:
1. Media Query in CSS:
Device width and height: device-width, device-height;
The width and height of the rendering window: width, height;
The handheld direction of the device: orientation;
Resolution of device: resolution;
2. How to use:
Outreach
Inline style
Shijiazhuang Rongchuang Media Co., Ltd.
在
Multilingual h5 responsive website production
In terms of years of experience, we provide the best service and provide you with the best website production solutions.