Why search engines only include the homepage of the website but not the inner pages
Views:0 Author:Site Editor Publish Time: 2016-07-19 Origin:Site Inquire
When doing SEO optimization, whether you can get a stable index will directly affect the website's traffic. Even if you update the article on time every day, after a period of time, the search engine will only include the home page of the website but not the inner page of the website. In this case, we must first find the reason from ourselves. After all, we cannot control the search engine algorithm.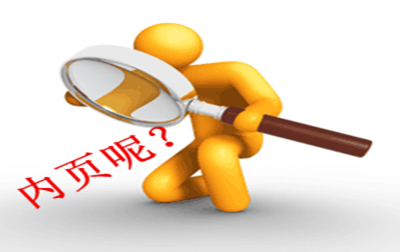 1. The website is a new station that has just been constructed. Because the new site will undergo a period of review period, usually lasting one to three months, this time will be shortened if the performance is good, the poor performance will always include only the first page, even if the inner page is included, it will not be released.
2. The robots.txt file is set incorrectly. In the process of building a website, the URL path that prohibits search engines from crawling the internal pages of the website is mistakenly written in the robots.txt file; therefore, the search engine does not crawl the internal pages of the website and is not included. If you set up two robots at the same time, one in the root directory and one in the page directory, and one to link the content page to the screen, so let the website only include the home page.
3. Backlinks. The internal pages of the website are not included, and it is also related to backlinks. Spiders enter our website along the url. When the construction of the external link is too little, it is difficult for the spider to find the website. This requires the construction of the external link to actively attract spiders. Crawl. Another point is the construction of the internal chain. Too much site links are concentrated on the homepage, and the weight of the website is concentrated. Then the weight of the internal page is very low, which is not conducive to the inclusion of the website, and the internal chain is ignored. factor.
4. The content page is not conducive to spider crawling. Excessive advertising code leakage, FLASH, and pictures without ALT tags will hinder spiders from crawling the inner page. If they cannot crawl naturally, they cannot be crawled and will not be included.
5. Optimize cheating. Inner pages use hidden links, the text color is the same as the background, and the font size is reduced. These are all reasons why the inner page is not included, only the home page.
The inclusion of the homepage of the website does not include the inner page, but only the beginning of optimization. SEO optimization is not achieved overnight. It is necessary for us to update the original articles in a down-to-earth manner and send high-quality external links to display valuable content to users. Sunac Media has a mature team that can help you optimize your website wholeheartedly, please contact 400-0430-678.