Why foreign trade website should build English Html5 responsive website
Views:0 Author:Site Editor Publish Time: 2016-08-17 Origin:Site Inquire
Today's Internet and communication technology are so developed, the foreign trade website business is doing well, and the advantages of traditional foreign trade are gradually replaced by html5 responsive foreign trade website and high-end foreign trade website. Therefore, in order to maximize profits, we established an English html5 Responsive foreign trade websites are imperative.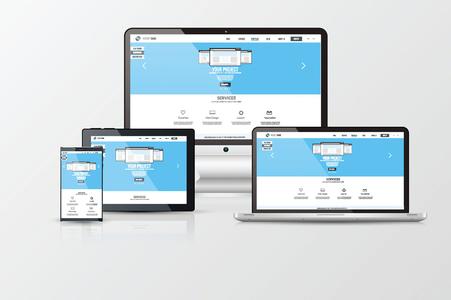 Then buildEnglish html5 responsive websiteWhat are the advantages?
1. Flexible adaptability. Whether you are a PC, PAD or mobile device, each page of the responsive website can automatically adapt to different sizes of screens, thereby giving customers a good access experience.
2. Simple applicability. Sunac Cloud provides independent settings for each page, product and article tags, etc. that are \"connected\" to the search engine, allowing companies to independently perform search engine optimization. So that search engines can understand and like to recommend your webpage.
Google also has a preference for html5 responsive websites. Because only one website's data needs to be counted, and the HTML and content are the same, the processing is quite convenient. For search engine optimization, there is no need to update links and content on different versions of websites separately, and the work efficiency is higher. With the development of the times, English html5 responsive foreign trade websites will eventually become the mainstream of the times.
  Shijiazhuang Rongchuang Media Co., Ltd.With mature technology and professional team, we will definitely create your own English Html5 responsive website for you.