Why foreign trade companies should build a social network marketing platform
Views:0 Author:Site Editor Publish Time: 2016-08-16 Origin:Site Inquire
Social network marketing platform, also known as social networking site, is a web2.0 or new century communication platform, such as my space and Facebook. Its essence is to conduct marketing through social means, which is also its traditional word-of-mouth marketing The biggest difference is the way.Social network marketing platformIt is a product that conforms to the development of the times.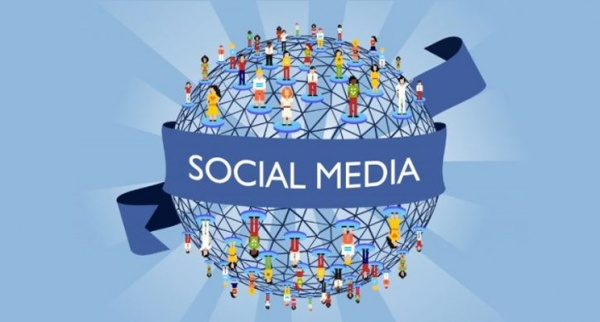 The reason why foreign trade companies build social network marketing platforms lies in the following points:
1. Make enterprises more diversified first
Social network platform marketing brings a lot of convenience to enterprises, does not mean that it replaces the traditional marketing position and then comes to the fore. Its emergence is a beneficial supplement to traditional marketing methods, making marketing strategies more diversified and creating more possibility.
2. Social network marketing brings lower marketing costs
In today's Internet era, people are showing higher and higher levels of participation, sharing, and interaction on social platforms. They are more willing to actively obtain and share information. Propaganda through this method of information transmission is more expensive than traditional investment. The investment cost is obviously lower, and the effect is more satisfactory.
3. More accurate facing the target group
Users of social platforms must search for effective information according to their own interests and needs when searching. Therefore, when marketing through social network marketing platforms such as Facebook's public homepage or Weibo's brand marketing number, the marketing information directly reaches the product demanders. In addition, corporate marketing can be carried out only for certain areas, for example, only for users in Beijing, Shanghai, and Guangzhou to achieve precise marketing for target users.
4. Social network marketing is a marketing method that truly meets the needs of network users
In the current trend of internet popularity, more and more people tend to find and purchase products through the Internet. The rapid development of social network marketing model is in line with this trend. No media can treat people like it. The relationship between them is so close, only the marketing model that meets the needs of online users can help companies play a greater role in online marketing.
Shijiazhuang Rongchuang Media Co., Ltd. provides one-stop outsourcing services for foreign trade enterprises, and has nearly 20 years of industry experience in foreign trade website construction services. If you want to build a marketing foreign trade website,Shijiazhuang Rongchuang Media Co., Ltd.Is your best choice.