Why foreign trade companies focus on SEO
Views:0 Author:Site Editor Publish Time: 2016-07-15 Origin:Site Inquire
With the popularity of the Internet and the vigorous development of e-commerce, more and more companies are starting to expand their businesses online. In order to improve competitiveness and sales, many companies have invested a lot of human and financial resources in SEO (search engine optimization), but why?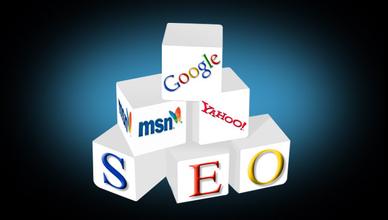 The pageview conversion rate brought by SEO is high. Other methods, such as social network marketing, recommend websites to users, users are forced to accept information, the conversion rate of product demand is low, and the effect is not obvious. The customer from the search engine has a clear purpose and needs, he is actively querying your website, and the conversion rate is high. SEO can improve keyword ranking in search engines, making website information easy to be searched by accurate customers, thereby bringing page views, which can be converted into sales or brand promotion.
SEO has stability. The number of page views brought by online advertising or hot topic marketing is short-lived. Once the ads stop running or the popularity of the topic drops, the number of page views will stop and decline accordingly. But SEO is different, as long as you improve your ranking in the search engine and continue to optimize, then the page views are relatively stable. Therefore, if you want to have a large number of page views on your web pages, you must improve your ranking in search engines, and a large number of page views are also conducive to improving rankings.
SEO is cost-effective. Compared with advertising and other methods, SEO costs are lower and cost-effective.
SEO is flexible. SEO is to increase the page views of your website through the ranking of keywords, and you can also increase the page views through some long-tail keywords. The search volume of long-tail keywords is much smaller than that of keywords. We can increase the number of page views by increasing the ranking of long-tail keywords.