Why do small and medium-sized foreign trade companies pay more attention to official website marketing
Views:0 Author:Site Editor Publish Time: 2016-08-09 Origin:Site Inquire
Small and medium-sized foreign trade companies usually have limited foreign trade channels. In order to expand sales and obtain profits, many foreign trade companies choose to use third-party b2b platforms, such as Alibaba and Dunhuang. However, as more and more merchants settled in and competition for the same type of goods intensified, it was difficult for foreign trade companies on third-party platforms to make profits. In this case, foreign trade companies began to pay attention toOfficial website marketing。
If you open the Alibaba webpage and enter \"Blade barbed wire\", you will find all kinds of product information.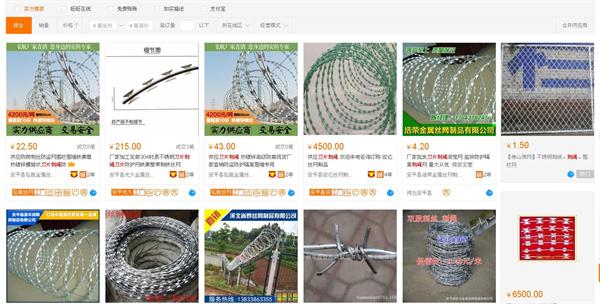 Buyers will send inquiries to multiple manufacturers in order to select high-quality and low-cost products, and merchants will press down on each other's prices in order to obtain orders. Finally, the buyer bought the goods, but the merchant couldn't make money. This is actually the status quo currently faced by small and medium-sized foreign trade companies. In order to change this dilemma, small and medium-sized foreign trade companies have focused onOfficial website marketingon. Small and medium-sized enterprises have set up official websites one after another and started their official website marketing.
Although the foreign trade websites of small and medium-sized foreign trade enterprises do not have as much traffic as the large third-party b2b platform, they avoid the vicious competition of \"price war\", realize a more precise marketing model, and make it easier to cultivate independent brands.