Why do foreign trade companies build their own websites to build their own websites?
Views:0 Author:Site Editor Publish Time: 2016-08-05 Origin:Site Inquire
Foreign trade enterprises need to build their own websites for customer development and product promotion, but the lack of technical personnel and insufficient funds to build websites make the foreign trade enterprises very upset. Self-service station building does not require technical personnel, is economical, and meets the requirements of enterprise station building. It is the best choice for foreign trade enterprises.
Self-service website building, also known as intelligent website construction, is the process for enterprises to build enterprise websites through self-service station construction platforms. Enterprises can complete enterprise website construction without any technical personnel. Self-service website building is to design a website template for selection by website users, and then integrate the template with the system and upload it to the website space, so as to achieve the purpose of batch website construction, simple website construction, and rapid website construction. Customized language modification to make the website more in line with the needs of enterprises to build websites.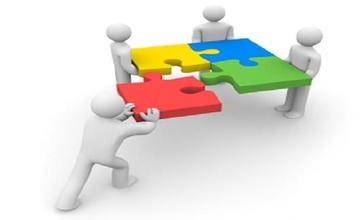 Self-service station building has many characteristics that traditional station building does not have, and is very suitable for foreign trade enterprises to build station needs. Self-service website building is simple and practical, and website production can be completed without enterprise personnel knowing the programming language. Moreover, self-service website construction reduces the cost of enterprises, and only requires enterprises to purchase domain names. The server is generally provided by an independent website construction platform, and the price is lower. The server of the self-service station building platform has an intelligent analysis function, which can optimize the server interface and increase the access speed of the enterprise website. Self-service station construction is simple and convenient to maintain. Generally, the self-built station platform is responsible for maintenance, and enterprises only need to pay low maintenance fees. The self-service website can use text, pictures, videos, etc. to promote their products, and can introduce their own companies, publish corporate news, publicize corporate activities, publish transaction cases, provide customer service, hold product technical introductions and so on. The speed of self-service website construction is simple and fast, and the self-service website construction platform can help enterprises train employees for website construction, website optimization, website maintenance, background data analysis, etc., so that enterprises can quickly build and use websites.
Self-service station building is now popular among foreign trade companies, and is the most suitable way for foreign trade companies to build stations. The self-service platform helps companies build and use their own websites, with the goal of serving them.
Sunac Media's professional website construction platform provides high-quality website construction services. 400-0430-678