Why do foreign trade companies build responsive websites?
Views:0 Author:Site Editor Publish Time: 2016-08-02 Origin:Site Inquire
Foreign trade enterprises need to make websites to display their own products and promote their enterprises. Nowadays, general foreign trade enterprises will choose responsive websites. What are the appealing websites of responsive websites?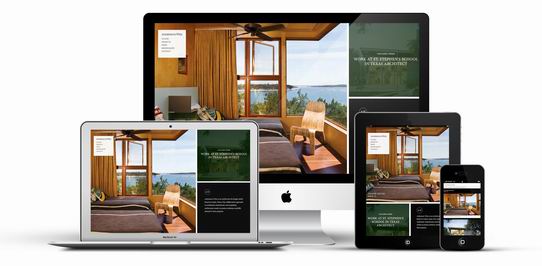 1. Friendly to visitors
Responsive websites can provide visitors with friendly website pages because it can fit the screen of most devices. Responsive websites can present approximately the same page on different devices, making visitors more accepting of the website experience. Although a responsive website will limit your layout and slow down the loading speed, it can greatly improve the friendliness of the website to visitors, and can help foreign trade companies retain visitors as needed.
2. Statistics
With the help of a responsive website, you can get a panoramic view of the website data and all the necessary information related to the website data. Website data analysis is very useful in analyzing website performance and taking necessary measures to improve performance. Responsive websites can enable companies to obtain data such as traffic, source of visits, and access methods, help companies adjust website pages, optimize key keywords and search engine keyword rankings. The function of data statistics is good for enterprises.
3. A backstage
The responsive website can display the website on the PC and mobile terminals with only one background, realizing the cross-platform and cross-device function of the website. A background not only makes the search engines include less space to include, but also prefers to include responsive websites, and can reduce maintenance and management costs and save enterprise funds. A background is a unique form of responsive website, and it is also very important for foreign trade enterprises to choose responsive website. Not only does it cost less capital, but it can also perfectly achieve the purpose of the enterprise.
Responsive websites have become popular among small and medium-sized foreign trade companies. They are the only choice for foreign trade companies to build websites.
Sunac Media's professional responsive website construction platform has many excellent success stories for reference.