Where can I change the title font (font, color, size, style, line height, etc.) of all components?
Views:0 Author:Site Editor Publish Time: 2016-06-28 Origin:Site Inquire
If you need to change the fonts of all titles on the website to the same, you can use the following operation method to achieve:

1. Click \"Theme\"--\"Change Font\" to pop up the font editor;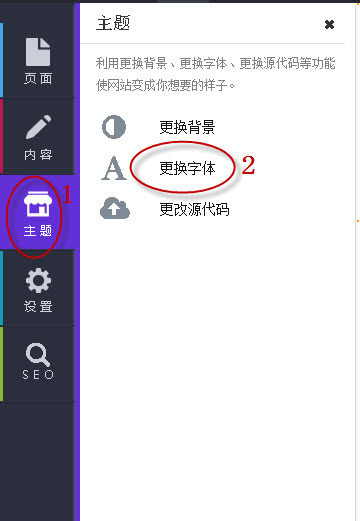 2. Find \"component title\", here you can set the relevant information of the title font of all components, you can set the font, font size, text spacing, line height, text alignment, text color, text style, hover text color .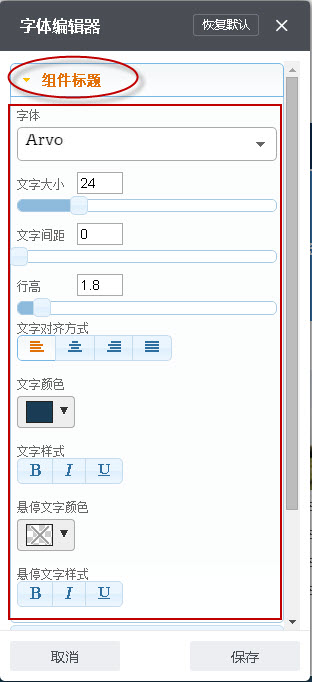 Please note: You can also adjust the title font of a component individually in the style editor of each component. According to \"Nearby Principle\", the weights are as follows: theme style

Theme style: the modification position is the modification position shown in the above figure;

Component custom style: In the editing style of the component, you can modify the related information of the ordinary text in the content area or the link text in the content area; as long as there is a style editor to modify the location of other components, it is here;