When the icons of skype, mobile phone, and mailbox are displayed together with the corresponding account (see the text of the rendering), what components are used to make it?
Views:0 Author:Site Editor Publish Time: 2016-06-28 Origin:Site Inquire
SKYPE, phone, mailbox icon and corresponding information need to be placed on the page (see the picture below for renderings), what components are used to do it well?





In this case, it is recommended to use three text components, and then upload the corresponding icon as the background image of the text component. The operation steps are as follows:

The first step: add account information in the text component, directly click the text area with the mouse to enter the information;
Step 2: Put the mouse in the text area, a gear-shaped icon appears, and the mouse appears on the right side of the gear-mounted icon. A row of buttons appears, click the edit style button (as shown in the following figure);




The third step: in the pop-up style editor-component global, upload the component background, choose tiling mode \"not tiling\", tiling location selection \"left center\".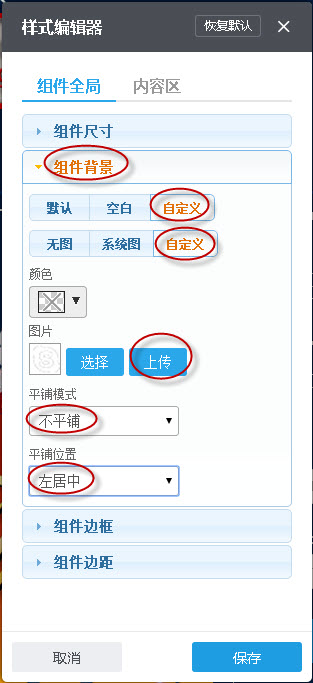 Step 4: Adjust the margins in the content area. Click to switch to \"content area\", adjust the left inner margin to the required value, such as 30, and click Save.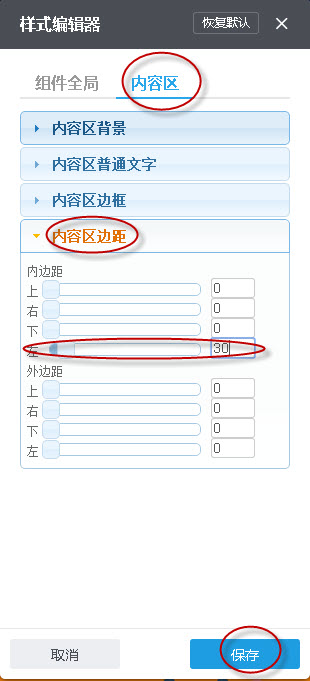 The other two text components can also be done using the above method.