What should I do if the website is reduced by Google
Views:0 Author:Site Editor Publish Time: 2016-07-19 Origin:Site Inquire
SEO is a long-term job that takes a lot of time and energy. The increase in the weight of the website can only be slowly improved through accumulation, which is difficult to achieve overnight. In the actual operation process, due to various factors, the ranking will not be increased, or even lowered. It is not necessarily a bad thing that the website has been demoted, \"Sai Weng loses his mind and knows no good things\", in the process of analyzing the power reduction, it sorts out various factors and finds a way to deal with the power reduction.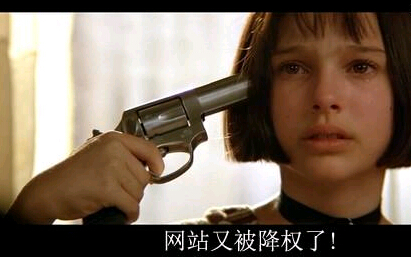 Thinking from the perspective of the website itself, first site your own domain name and check whether the website is downgraded on the homepage or content. If it is the homepage right down, then consider whether it is a sandbox. If the inner page is lowered, consider whether to enter the single page sandbox. If it is determined that it is not a sandbox, and the site of the page is still there, check the keyword density, dilute the areas that have been over-optimized, and regularly update high-quality original articles; reduce the number of exported links and check whether the site's friendly links may be blocked. Has malicious code been hung?
Add the website to google webmaster tools, monitor the diagnostic opinions given by google, sometimes better adjustment strategies can be obtained through google webmaster tools, and the tools are more powerful, truly do website optimization and promotion, you need to learn to use These powerful tools.
When the website was adjusted for a period of time, it was found that the ranking of Google was still poor, and the content of the website was still not included in time. You can try to apply for Google's advertising alliance, which is GGAD. Google will re-examine and index every website that applies for GGAD. As long as the website does not violate the search engine inclusion principles, it will generally be re-included and re-ranked, and some may even improve the ranking.
Although the website can be restored after power reduction, the power reduction still has a certain impact on the website. When SEO is performed on the website, it is necessary to control the quality of various factors to minimize the harm and impact on the website. Sunac Media has many successful cases in SEO. With rich experience, it can certainly prevent the website from being demoted. Welcome to contact 400-0430-678.