What is indispensable for enterprise website construction?
Views:0 Author:Site Editor Publish Time: 2016-07-16 Origin:Site Inquire
With the advent of the Internet era, more and more foreign trade companies began to build websites, followed by online marketing. So, what do companies need to pay attention to when building a site!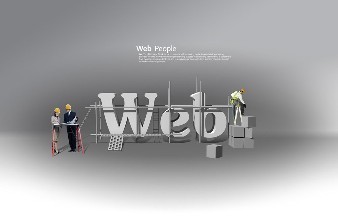 一. Handling website links is helpful for website marketing
When a website starts construction, it should do a good job of linking the website. If the website link is chaotic at the beginning of the construction, then in the future construction and marketing, the website link will become more and more chaotic. Therefore, when a company is building a website, it must link to its website.
2. Website layout greatly affects weight and experience
The website layout is the first one that users and crawlers see after they come to the website, so if the website layout is not good, then the user experience will not be good when doing online marketing, and the search engine friendliness when the website is optimized later It will also be bad.
3. High-quality web servers and domain names are the basis
A high-quality server can make the enterprise website operate smoothly, and a good domain name can make it easier for users to remember the website. Enterprises must choose a good server and domain name when building a website, because it is very troublesome to replace the server and domain name, so they must do a good job in these aspects when building a website.
When an enterprise is building a website, it can't just build a website to carry out online marketing. It should directly pay attention to the network marketing effect after the website at the beginning, and pave the way for the future network marketing, so as to make its website network marketing more Excellent, and not because of the drag on Internet marketing.
If you have any questions, please email us tousu@rongchuangmedia.net