What is a responsive cloud marketing management platform
Views:0 Author:Site Editor Publish Time: 2016-08-17 Origin:Site Inquire
Responsive website pages refer to full-screen marketing adapting to the screen size of different terminals. With the technical support of responsive marketing management platform h5, the enterprise marketing platform can be fully compatible with various sizes of network terminals and applications on the computer side, mobile phone side and PAD side. Everything is in one hand, so as long as one station is established, it is equivalent to having both a PC station and a mobile station.
Cloud marketing is the product of the development and integration of distributed computing, network storage, virtualization and other technologies. The service is reflected in IaaS (architecture as a service, low threshold to solve the highest standard needs), PaaS (platform as a service, so that the most laymen's SMEs can easily achieve the most professional online marketing results) and SaaS (software as a service, online Run immediately, click to execute, real-time data storage and backup \"cloud\") several different levels of mode.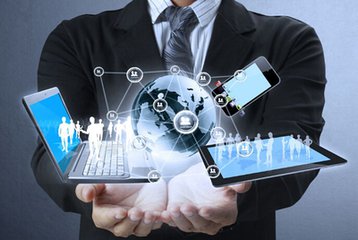 Shijiazhuang Rongchuang Media Co., Ltd.13 years of Internet marketing experience, professionally providing one-stop comprehensive foreign trade services. Now it is working with China Manufacturing Network (Focus Technology) to build a SaaS-based cloud marketing management platform for foreign trade companies. Internet platforms that help companies achieve marketing functions and operate independently are distinguished from ordinary corporate websites that do not focus on user experience, marketing, and operational value, and lack marketing and operational functions. The enterprise Internet marketing platform covers the establishment of HTML5 responsive websites compatible with various network terminal screens,Search Engine Marketing、Social platform marketing、Whole network e-commerceServices and other effective functions, and closely connected with B2B platform marketing. Give you the most intimate service!