(1) Technically speaking, H5
H5 refers to the fifth generation of HTML, and also refers to all digital products made in H5 language. The so-called HTML is the abbreviation of \"Hypertext Markup Language\".
H5 marketing refers to the use of H5 to integrate various media expressions such as text animation, audio, video, pictures, charts, music and interactive surveys on the page, carefully sort out the core points of the brand and highlight the key points, and also make the page form more suitable for reading , Display, and interaction to facilitate user experience and user-to-user sharing.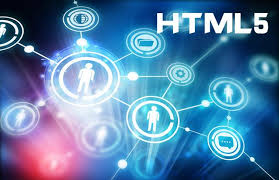 (2) In terms of user experience, H5
H5 is the cool invitation letter, mini-game, brand display, lottery draw, page turning, etc. on WeChat.
H5 is the same as the media we usually see. As a media, it enriches marketing methods. Since it is a means, that is, something on the tactical level, then the strategy is \"behind the scenes\". Strategy determines whether an enterprise can defeat its opponents and obtain benefits in the network, and the media represents the market to some extent. After clarifying this relationship, you can remain relatively rational and view H5 marketing correctly.
Contact number of Sunac Media: 400-0430-678.