What do foreign trade companies get when they build websites?
Views:0 Author:Site Editor Publish Time: 2016-08-03 Origin:Site Inquire
With the rapid development of e-commerce, many foreign trade companies are building their own websites, and some foreign trade companies are considering whether to build websites. What will the construction of foreign trade websites bring to foreign trade enterprises?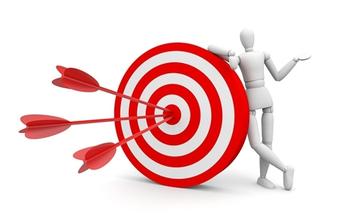 Under the general environment of e-commerce, foreign trade enterprises must carry out website construction. Although investing in corporate website construction for a short period of time or even a long period of time, you will not feel the benefits, but website construction will improve your corporate image, increase product promotion channels and customer trust. And the method of active marketing has become more and more disgusting to customers with the development of the times. No one likes to be led by the nose. The passive marketing model of the foreign trade website will become the best customer development method for foreign trade companies.
The first thing foreign trade companies get when building a website is their own platform website. Foreign trade companies generally register as members of the B2B platform, but investing money on the B2B platform for publicity is to increase traffic for the B2B platform, and doing wedding dresses for others is also subject to the platform. Foreign trade enterprises have their own platform websites, which not only improve the corporate image among foreign customers, but also attract new customers through the optimized ranking of websites. Owning your own company's website can freely display products, production processes, business concepts, corporate culture, corporate image, establish a modern corporate image, and add value to intangible assets to customers. Website construction is a foreign trade enterprise operating method with low investment, high income, and wide publicity. The investment in its own website is always a value-preserving and company's tangible asset.
After a foreign trade enterprise builds its own website, it can conduct online marketing through the website to supplement the deficiencies of traditional marketing at this stage, and the enterprise gradually develops towards online marketing. Building a website to reduce the operating costs of an enterprise, and a website with SEO search engine optimization functions can effectively reduce the cost of paid promotion, increase the conversion rate of the website, create more profits for the enterprise, and enhance the industry competitiveness of the enterprise. The company's website can provide more services for customers, and can provide customers with more detailed product information, so that customers can learn everything they want through the enterprise website. And the website can realize the close connection between the enterprise and the customer, understand the customer's idea, continuously improve the website content and service, establish a good enterprise customer relationship, and increase the conversion rate of visiting customers. After an enterprise builds a website, it can enhance its own corporate image, establish an online business card for its own enterprise, and establish its own brand of foreign trade enterprise.
In the era of rapid development of the Internet, the construction of websites by foreign trade enterprises is not only a fashion and a trend, but also can bring many benefits to foreign trade enterprises, enhance their development potential, and make their foreign trade enterprises useful and infinitely possible.