What can the 3D panoramic marketing platform do for you? Here is everything you want to know
Views:1 Author:Site Editor Publish Time: 2019-02-25 Origin:Site Inquire
The 3D panoramic marketing platform is a brand new display system that combines virtual reality technology and panoramic photography technology. People can pass3D panoramic marketing platformEasily move the real world to the Internet to realize 720-degree panoramic viewing without blind spots.3D panoramic marketing platformIt can maximize the preservation of the authenticity of the scene, and users can also add various interactions and plug-ins according to their own needs, so as to better demonstrate the advantages and environment of the enterprise.
3D panoramic marketing platformAllow users to use VR devices to watch the panorama, making the viewing effect more immersive. Currently,3D panoramic marketing platformIt has been widely applied to all walks of life, whether it is real estate, tourism, automobiles, exhibitions, schools, including government departments, can pass3D panoramic marketing platformBetter achieve the perfect combination of online and offline, provide users with more innovative services, and expand their brand influence.
With the development of e-commerce, more and more enterprises have realized the importance of marketing, and more and more enterprises obtain customer resources through online channels. The 3DVR intelligent panoramic system allows users to learn more real information about the company's hardware and products, and the effect is far better than traditional methods such as pictures and videos. There are even many features that make modeling-based Web3d technology incomparable to panoramic photography. In China, we have seen many 360 panoramic pictures or videos. It can be said that the continuous development of the 3DVR intelligent panoramic system has now achieved certain achievements, and the profit model has also diversified.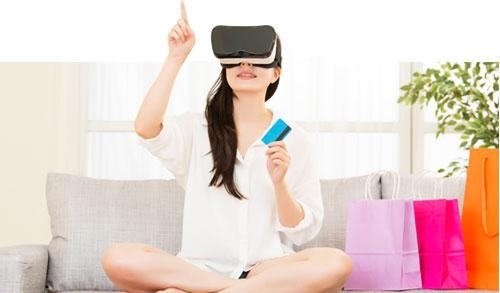 The value of 3DVR intelligent panoramic system
The interactivity and immersion of the 3DVR intelligent panoramic system can attract the user's full attention in a short time. There is scientific evidence that people's memory of VR experience is not only longer than traditional advertising experience, but also makes consumers' memory of advertising more profound.
Leading the trend of VR technology will undoubtedly make many people feel different from the traditional sense of freshness and excitement, because grasping the consumer's psychology of hunting is one of the effective methods of marketing.