What are the advantages of network-wide marketing? Why do network-wide marketing?
Views:0 Author:Site Editor Publish Time: 2016-07-25 Origin:Site Inquire
With the popularization of Internet+, more and more small and medium-sized enterprises began to do network-wide marketing, which is short for network-wide integrated marketing, that is, from product planning, product development, product positioning, website construction, website operation, brand promotion, product marketing Equal to one marketing model. Integrate internet channels for marketing. What are the specific advantages? Why do we do network-wide marketing?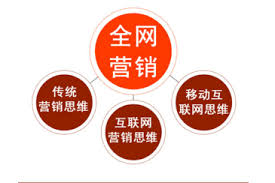 (1) Advantage
The advantages of network-wide marketing are not only the improvement of Baping and brand awareness, but also the ability to enhance our brand image, thereby promoting product awareness, improving overall product sales, solving offline sales bottlenecks, improving, and improving the overall corporate image 3. Improve the network operation system to achieve the perfect transformation and expansion of the enterprise.
(2) Why do network-wide marketing?
Network-wide marketing has a particularly great advantage for SME customers. If SMEs hire network marketing personnel by themselves, the labor cost is high and unprofessional, and they are always worried about the cultivation of people. It is impossible to have a marketing staff at the same time. The skills of online marketing, even with the skills of marketing across the entire network, cannot be compatible with many aspects at the same time. Compared with the whole network marketing outsourcing, Xiangben marketing team is more professional in effect conversion, Xiangben Xu Guoxiang has many years of industry experience, and individuals in the industry do not have industry resources. This is one of the reasons that can guarantee low cost and high conversion rate for enterprises.
For more information, please contact us: 400-0430-678.