What are the advantages of SEM over SEO in website promotion
Views:0 Author:Site Editor Publish Time: 2016-08-08 Origin:Site Inquire
Generally speaking, SEM is not more widely used for SEO. Most of them are occasional needs of websites or the promotion and application of commercial websites. However, since there is SEM, then there must be its advantages. The advantages of SEM over SEO What is it?
1. Flow growth is effective
SEO is a long-term project with slow results and heavy workload. SEM can see the results soon after it is done. Website ranking and traffic can be quickly increased.
2. Can be tested
SEM works quickly and can be used for data testing of keywords, web pages, etc., to select high-efficiency words and excellent web pages for SEO optimization
3. Easy to calculate ROI
Tracking website data can clearly calculate CPS and CPA to adjust marketing strategies with these indicators.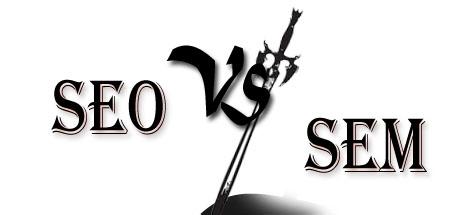 4. Accurate delivery
SEM is the promotion of designated keywords, but SEO can't do this. In contrast, SEO is the overall promotion of the website, or the promotion of vaguely specified keywords, the effect is not as good as SEM.
5. Commercial application
For merchants who promote business online, SEM is undoubtedly a more efficient way than SEO, which can quickly increase their popularity or quickly promote their products. After all, for merchants whose time is money, the process of SEO is too much It's long.