Website optimization is divided into on-site optimization and off-site optimization. Today Sunac will talk with you about the methods and techniques of on-site optimization, and hope to help everyone.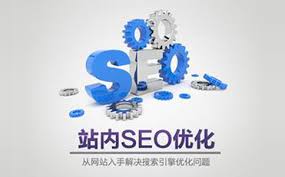 1. The overall layout of the website should conform to the spider's crawling order, so try to make the main content appear in the front through the layout of div+css. It is best to use the right navigation bar for the inner page, so that the content can be crawled first, which is very good for google inclusion, especially for those templates that are used on the Internet.
2. Good at using the logical label of h2-6 to tell google the importance of internal connection. It is recommended to mark the column page with h2 and the second column page with h3.
3. The third point is to mark the inner page title with h1. If the style does not meet the requirements, redefine it in css.
4. The footer at the bottom of the page contains the core keywords and links you want to optimize as much as possible, so that the number of core keywords can be increased, so that the weight of your site can fully flow to the desired position.
5. The natural links that appear in the text of the content are good for the website. The content pages related to the content are connected by links. The link position is best to be in the first paragraph and the last paragraph.
That's all for today, I hope to help you, if you want to know more, you can contact us: 400-0430-678.