Website construction requirements for foreign trade construction
Views:0 Author:Site Editor Publish Time: 2016-07-19 Origin:http://www.rongchuangmedia.ne Inquire
The purpose of foreign trade enterprises to establish foreign trade sites is to attract overseas customers, so that they can purchase the products of the enterprise to achieve profitable purposes, then in the construction process of the website, the website that is more conducive to customers to browse and query is an important requirement for site construction.
First of all, your website must have certain marketing functions, so that customers can send inquiries after conversion. The ultimate purpose of the marketing website is for product sales, so a website has a marketing function, which is conducive to customer inquiry or even into a purchase, so as to achieve the purpose of profitability. Then, the website should conform to the application habits of the enterprise, study more well-known B2B international websites and top foreign trade websites, understand their layout structure, sum up the design styles preferred by foreign customers, and form their own style system. In the background of the website, you can also add some technical information of products, corporate qualification information to increase customer trust. It also requires long-term effective maintenance and marketing of customers.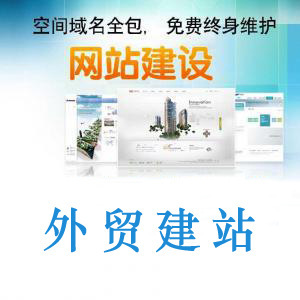 Secondly, when the website is built, everyone will want a good ranking. Then the site construction must meet the requirements of search engine optimization, site structure, site content, and site links must be done. In addition, it is important for foreign users to understand your website. When constructing a foreign language webpage, the content translated in Chinese is not suitable for the thinking mode of foreigners. Foreign buyers cannot understand what you are talking about or know you. Why do you say that. It must be edited with the thinking of foreigners. At the same time, different countries have different local search engines, use them as much as possible to expand your market. How many languages ​​do you have, how big a market can you occupy!
In fact, professional things are taught to professional staff, Sunac Media, you are trustworthy. Phone: 400-0430-678.