Ways to expand long-tail keywords
Views:0 Author:Site Editor Publish Time: 2016-07-16 Origin:Site Inquire
The main goal of SEO is target keyword optimization. Long-tail keywords are non-target keywords but can also bring search traffic. The probability of customers brought by long-tail keywords is converted into website product customers is much higher than the target keywords, because Long-tail words are more purposeful. So how do we expand long-tail keywords?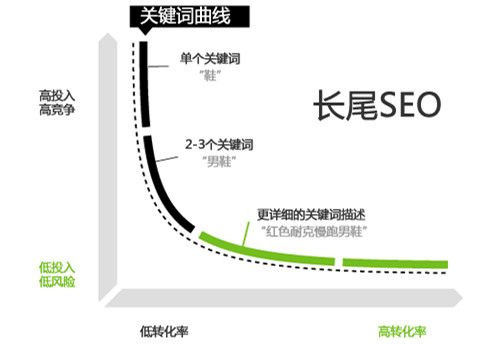 1. Classification expansion
In the process of expanding long-tail keywords for SEO optimization, it is more common to use keywords such as region, occupation, and gender to add long-term keywords to form long-tail keywords, so that our SEO optimization difficulty will be reduced. Such as SEO, Beijing SEO, Shijiazhuang SEO.
2. Question-and-answer expansion
User thinking tends to ask, such as where to buy, where to buy, where is the best, where is cheap, etc.
3. Keywords in the same industry
Excellent websites in the same industry, including some long-tail keywords of competitors to see if they match your website's positioning, can be used for reference.
4. Hot keywords
Keeping an eye on hot words circulating on the Internet, selecting hotspots related to the industry, and making hotspot keywords is an important way to get high traffic.
5. Tool development
There are also many long-tail keyword mining tools on the market, which can help you to mine keywords; the data in the website statistics tool is also a good way to expand long-tail keywords; Baidu drop-down box can quickly locate our recent What customers are searching for.