Ways to avoid foreign trade development letter becoming spam
Views:0 Author:Site Editor Publish Time: 2016-07-16 Origin:Site Inquire
The foreign trade development letter in the form of an email is the first message you send to your potential customer. Its purpose is to develop this potential customer, hoping to establish business cooperation, harvest orders, and expand business. The foreign trade development letter in the form of an e-mail sends an olive branch that hopes to establish a friendly and cooperative relationship, which may bring an endless stream of money, send out hope, and look forward to a reply.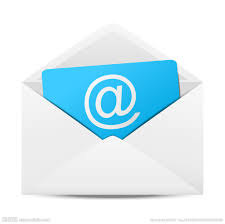 So how to prevent it from becoming spam? Here are some ways to share with you:
 1. Do not use too strange fonts, it is better to use regular fonts.Everyone knows that using different fonts and adding different colors can attract customers, but it is still the same as the picture. It looks good. If there is no chance to open it to the customer, it is also in vain. Strange font system will be considered as advertising mail.
  2. It is best not to have pictures and attachments in the first mail.If you are in contact with the customer and the customer has responded to your email, the email system verifies that there is an email exchange between you, so that there will be no problem with pictures in future emails.
  3. It is best not to have url in the letter.If there is a link, it is also easy to be blocked, because the mail system will consider it as a potential threat. If it is the company's website, it is better to cancel the link effect and remove the previous http, so that customers can still see our website
  4. The title is the most critical. Alternative titles can be attractive, but they are also dangerous, increasing the possibility of interception.I suggest using some simple titles, a little more formal, to avoid inconsistencies between the title and the content, and customers will find it disgusting.
  5. The content should not have words such as free and low price.This is very attractive, but it is also the most common word intercepted by the system. The general introduction is enough. Sometimes too sensitive text will be blocked by the system.
  6. Be sure to send emails in a targeted manner, not in bulk.The interception rate of mass sending will be very high, and it does not respect customers very much. To send emails to customers who are related to their products, and before sending, you should have a general understanding of the customer's situation. Sending thousands of emails a day is better than sending dozens to 100 targeted emails. While understanding customers, you also learn a lot from customer-related consulting, which is also an improvement to make yourself more professional.
7. The mail must be properly typeset and not too messy.
  8. It is best if you have a business mailboxIf you don't have one, then you can consider a paid mailbox, and finally consider a free foreign mailbox gmail, yahoo.
These are all ways to reduce spam. The attractiveness of emails may decline as a result, but our most important purpose is to avoid spam and customers are willing to open it, followed by attracting customers from content. Customers don't open your emails for a day, and it's useless to write well. Hope it is useful to everyone, if you want to know more, please contact us: 400-0430-678