User registration process of mail certificate function
1. Function activation:

After the mail deposit function is successfully opened, the user will receive the notification email sent by the notary cloud, and the deposit email function can be activated through the link

Can merge
Realize the enterprise mailbox level
Seamless connection between Taiwan and the notary cloud platform;



2. Quick deposit certificate:Multiple certificate deposit methods (manual + automatic):

① Right click on the list to save the certificate;




②Read the mail interface to deposit certificates through more operations;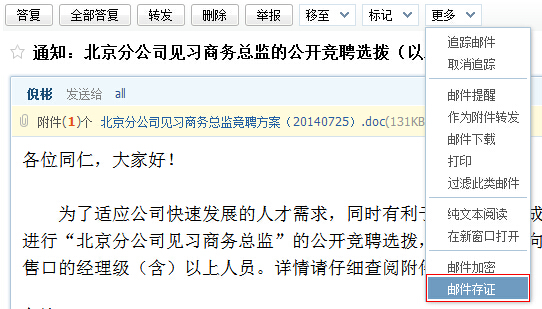 ③You can check \"mail deposit certificate\" at the time of writing letter to save the certificate at the same time when sending the letter;




④ You can also create a certificate storage rule to automatically deposit certificates for mails that meet the requirements (setting area → email certificate storage);




3. Mail save synchronization:After the certificate is successfully deposited, the certificate icon will be displayed on the list, and the original email will be saved synchronously in the notary cloud platform;





4. One-click management:Click [Manage Certificate Deposit Space] in the [Mailbox Settings]→[Mail Deposit Certificate] module to directly open the notary Yunping

Taiwan, you can view the original mail information of your certificate under [Evidence Management]→[Email].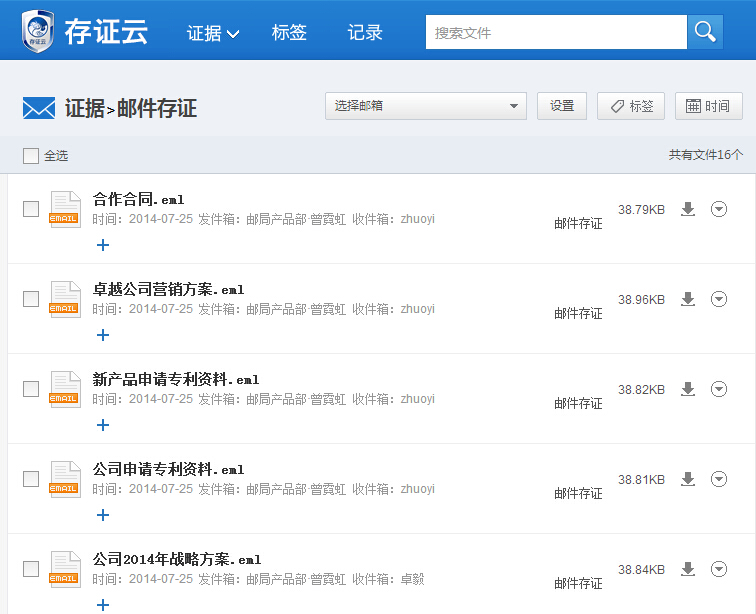 Note: The folder on the left side of the mailbox has been added with the \"mail deposit certificate\" folder. Click on the folder to view the history of the registered email.