Use of keywords by foreign trade companies
Views:1 Author:Site Editor Publish Time: 2016-08-03 Origin:Site Inquire
The main profit of foreign trade enterprises is to complete order transactions. The most important thing for foreign trade enterprises is customer resources. Foreign trade companies generally use keywords to find customers, including active and passive.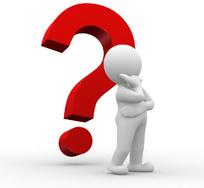 Actively use keywords to find customers.
Customers of foreign trade companies are generally foreign customers, and they publish their content of interest through some international search engines and social platforms. Foreign trade enterprises need to go to search engines or social platforms to find the information of these potential customers. In the process of finding customer information, they need to use keyword search to find. The development of potential customers is an important means for foreign trade companies to develop new customers. Search keywords on a search engine to obtain customer information, and then send a development letter to the customer to inquire. Among them, when searching for keywords, you can search for the synonyms of the company's products in English, or the long-tail keywords of the product, and the keywords that may be related to the product. It is a means of fishing for the net. Keyword search can be transposed. Think of some keywords that are not popular. The colder the search pressure of the word search, the less competitive pressure, but the more hot keywords potential customers, need to conduct an appropriate search based on enterprise products and enterprise needs.
  Passive use of keywords to find customers.
Foreign trade companies have their own websites and use their product keywords to optimize their website rankings on platforms such as Google. Customers can use these platforms to search for product information of foreign trade companies. This is a method of passively using keywords to find customers. Keyword search ranking can use SEM bid ranking optimization keywords and SEO free optimization keywords, and the top ranking can make it easier for customers to click on your website to browse your products. Because your optimized keywords are different, the visitors who see your keyword connection are also different, making the visitor's potential customers larger, and the website optimization is also professional. Different types of foreign trade companies need to optimize different keywords, and they can replace or focus on optimizing keywords based on visitor data analysis. The method of attracting customers by optimizing keyword ranking is now more popular.
Foreign trade companies need to use keywords to find customers. Scientific and accurate selection of keywords is also crucial. Different keywords have different effects on customers' search. Choose keywords of enterprise products carefully to improve the efficiency of the use of enterprise resources, thereby making the enterprise bigger and stronger.