Use color to convey the image of the website
Views:0 Author:Site Editor Publish Time: 2016-07-19 Origin:Site Inquire
Color has the effect of conveying sensations. The combination of different colors will give people different feelings, resulting in different psychological reactions. Therefore, the use of different color combinations in website design will cause users to have different feelings about the website.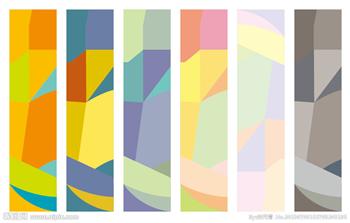 If the website wants to create a friendly image, it can use the color matching method of similar colors, adjacent colors, and similar colors. Generally, when the purity and brightness of colors are weak, the overall hue will make people feel soft and intimate, so that users can feel the intimacy; if the website wants to create a solemn image, you can use black, dark blue, brown and other purity and Colors with lower brightness. However, when designing a website, pay attention to proper color matching, otherwise it will make the website look dull and dull; if the website is to be designed with a sense of mystery, you should use colors with unclear hue, purity and brightness; if If the website wants to express a positive image, it uses warm colors and other bright colors with strong contrast, such as red, yellow, orange and so on.
The proper color matching of the website design has a great display effect on the image of the website. Therefore, in website design, color matching is very important.
Sunac Media is committed to website construction and promotion. For details, please contact 400-0430-678