Now when users browse the website, they will always pop up different pop-ups. Popup refers to a window that automatically pops up when you open a web page, software, mobile app, etc. The main popular pop-up method is a quick way to quickly enter a web game. Most corporate websites are designed to provoke users' responses and pop-up windows for communication with users. However, these complicated pop-ups sometimes arouse users' resentment and increase the bounce rate of web pages. So how should we properly set up pop-ups to meet the needs of users and reduce the bounce rate?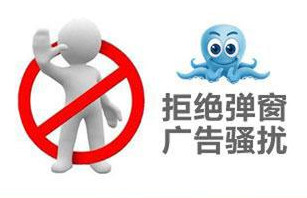 Set the number of popups.Since pop-ups will interrupt the user's current ongoing operations, causing their disgust and easily reducing their interest in the content being viewed, the number of pop-ups should be minimized; the number of pop-ups necessary to communicate with customers should be minimized Try to avoid pop-ups for advertisements. Users come to the site to search for information. Pop-ups are all irrelevant content, which will increase the user's search cost and are not conducive to the comprehensive development of the site.
Pop-up window type setting.Pop-ups are roughly divided into two categories. The first category is to attract users' attention and force users to interact with them before continuing. The second category is non-modal pop-ups, which allows users to click or tap. It can be closed around. We should try our best to reduce the pop-up window of the first mode, which should only be used for particularly important operations, such as: agreement. In most scenarios, the user is allowed to close the pop-up window by clicking or tapping.
  Pop-up content settings.The content of the pop-up window should be mainly short and elaborate. Do not set too long content and page turning and scrolling controls. If necessary, you can set the \"Learn More\" option to take customers away from the pop-up window. According to the habit of the target customer, adjust the pop-up window and select the language; then start the additional small pop-up window in the pop-up window, which will increase the visual complexity and try to avoid the pop-up window in the pop-up window.
Finally, remember that the pop-up window design is designed to meet user needs and needs to be considered from the customer's perspective.