Tips to improve your inquiry conversion rate
Views:0 Author:Site Editor Publish Time: 2016-07-25 Origin:Site Inquire
The purpose of foreign trade enterprises to do website and promotion is not only to pursue high traffic, but also to pursue the final inquiry transformation. Therefore, we should put more energy on website conversion, improve the conversion rate through the content of the website, target effective customers, target customers, and do targeted optimization. The specific methods are: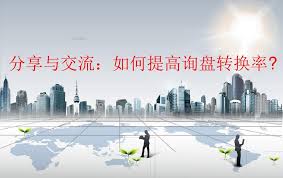 1. Unique selling point attracts attention
Mainly have unique advantages, authentic content, do what the user wants, express it in short language, display it with banner pictures, etc.
2. Increase trust through the company's strength display
Through the company's introduction, production strength, quality certification, etc. to win the trust of customers, I believe that there will be inquiry soon after the trust, and then improve the inquiry conversion rate.
3. Detailed product description
Providing enough information about the products you sell may greatly increase the sales conversion rate. In addition to technical parameters, sizes, weights, colors and materials, buyers often need more information. Buyers often have a strong interest in the information behind the product. If you can express it in a fun and vivid way, Will definitely increase the probability of sales.
4. Web design
This should be based on the habits of target customers, try to attract customers' attention and meet their needs.
Hope these help you, if you have any questions, you can contact us: 400-0430-678.