Three standards for measuring the quality of foreign trade websites
Views:1 Author:Site Editor Publish Time: 2016-08-03 Origin:Site Inquire
Search engines such as Google determine the quality of foreign trade websites, and they have a very important guiding role for foreign trade website promoters to formulate foreign trade website promotion programs. Here, Sunac Media shares with you three standards for measuring the quality of foreign trade websites.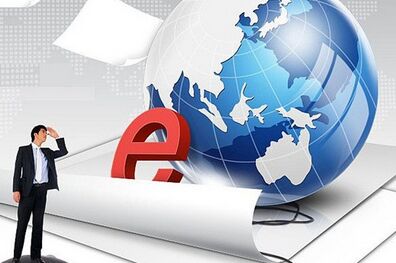 1.Content quality: The quality of the webpage content directly reflects the value of the website. Only the good quality of the webpage content can provide users with a good user experience. The content of a good quality foreign trade website should have clear and effective navigation links, complete and professional content with well illustrated articles, real and detailed product information, safe and efficient online purchase channels, etc.
2.Accessibility: The existence of a search engine is to help users quickly obtain information. If the site has strict access permissions, the search engine will reduce the possibility of the site appearing in front of the user. As the main channel for foreign trade enterprise product sales, the foreign trade website hopes that more users will be able to access it. Therefore, the foreign trade website should not set access rights for users, but should be open to users to minimize restrictions on user access and help users. Able to quickly access the foreign trade website.
3.Browsing experience: The user's browsing experience is the key to measuring the quality of the website. A clean and tidy website that meets the user's taste will give the user a good browsing experience and leave a good impression on the user. If a foreign trade website wants to give foreign users a good browsing experience, first of all, the content layout design of the website must conform to the aesthetics of foreign users. It should also be noted that too many advertisements cannot be placed on the foreign trade website, which affects the user's browsing experience.
If you want to build a high-quality foreign trade website and design an excellent foreign trade website promotion plan, you must first understand the criteria for judging the quality of the foreign trade website.
Sunac Media is committed to the construction and promotion of foreign trade websites and has 14 years of professional experience in building websites. For details, please contact: 400-0430-678