Three standards for marketing website construction
Views:0 Author:Site Editor Publish Time: 2016-07-19 Origin:Site Inquire
If a marketing website wants to build well and obtain a good user experience, it should have the following three criteria.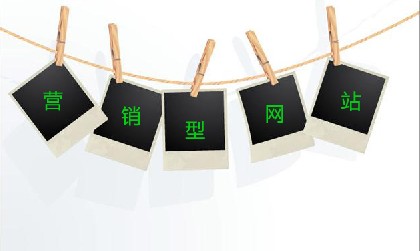 1. The interface design standards for the construction of marketing websites: the layout of the web pages is clear and organized, the content is simple but it can highlight the competitive advantages of the company; the color matching of the website is reasonable, the style of the website conforms to the corporate image; the use of HTML5 ensures compatibility with a variety of devices and Browser, web page code also try to ensure correct.
2. The user experience standard for the construction of marketing websites: provide an effective \"tag\" browsing mode, and set bookmarks for each webpage, so that users can quickly find relevant content according to the keywords they care about; the section data on the webpage can both The background can be customized and can also be controlled independently; configure a powerful information navigation system, analyze the user's browsing behavior and content of concern, and provide intelligent reminders.
3. Standards for the integrity mechanism of marketing website construction: product introduction is customer-centric, and the content is detailed but simple and easy to understand; the information provided by the website must be authentic and professional; develop a perfect after-sales service process; provide instant messaging services on the website , To answer questions for customers at any time; provide secure network transaction technology.
No matter how many standards there are in the construction of a marketing website, it is always user-centric. Therefore, if a marketing website is to succeed, it must be based on the user's experience.
Sunac Media is committed to website construction and promotion. For details, please contact 400-0430-678