Things to know about the construction of the foreign chain of foreign trade enterprise websites
Views:0 Author:Site Editor Publish Time: 2016-08-08 Origin:Site Inquire
After the construction of the website of the foreign trade enterprise needs to be promoted, the construction of the foreign chain is the most critical point. Perfect website external chain construction can reduce enterprise capital investment and enhance promotion effect.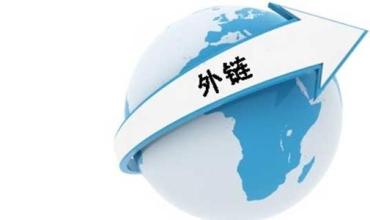 External link
1. Improve the relevance of the website. Relevance is the most important indicator of the quality of search results. When the search engine appears, it is mainly based on the elements on the page, that is, the page title, visible text, keyword tags, H tags, Boldface etc. And now importing link content relevance and descriptive text has become one of the most important factors in search engines to judge relevance and ranking algorithms.
2. To improve the weight and trust, in addition to the age of the domain name, website size, originality, etc., the most important factor in forming the weight is external links. If your website has import links for high-weight websites, your website weight will undoubtedly increase by one level.
3. Promote website inclusion. According to data and research, the number and quality of external links are crucial to the total number of pages that a domain name can drive. This is also the reason why many classified information sites are still exchanging friendly links for internal pages. .
4. Bring traffic and conversion. A good friendship link can let your products and services be known to more people, increase the visibility of the website itself, and also provide accurate traffic and conversion for the website.
External link skills
1. Generally speaking, the greater the difficulty and the higher the value of obtaining external links, this is also the easier it is to exchange friend chains with the quality of the website, and do you need to spend more time and money to obtain links to high-weight websites!
2. Content is king. If the content of your website can really help users, then you want to obtain an external link is very easy. This is why the words of experts in China are convincing.
3. In-depth links, many people only do homepage links when doing external promotion. In fact, they can do some classifications and links to inner pages, which may be more accurate, and also help promote the ranking and inclusion of inner pages!
4. The diversification of description text is helpful to improve the ranking of different target keywords, and it also looks more natural.
External link
External link construction is an important part of off-site SEO technology, so the source of external links has become a pain for many partners. After all, the optimization of off-site is beyond the control of the webmaster. Promotion, forum promotion, friendly links, website directory submission, classified information promotion, soft article promotion, question and answer promotion, e-book promotion, picture promotion, video promotion, event promotion, resource cooperation promotion, Weibo promotion, paid promotion, other promotion, etc.
Foreign trade enterprises must pay attention to the construction of external chains, so as to improve enterprise efficiency.