The spider crawling rules that foreign trade enterprises must understand
Views:0 Author:Site Editor Publish Time: 2016-08-04 Origin:Site Inquire
Foreign trade enterprises will optimize their keyword rankings when constructing websites, and hope that search engines will include their own website content and increase website traffic. The search engine spider crawling law is what foreign trade companies must understand.
Spider is an automatic program of the search engine. It collects the contents of various websites on the Internet through the network, including: text, pictures, videos, etc., then analyzes and sorts out the database, and finally can present the collected data in the search engine, and Therefore, the program has a function similar to that of a spider.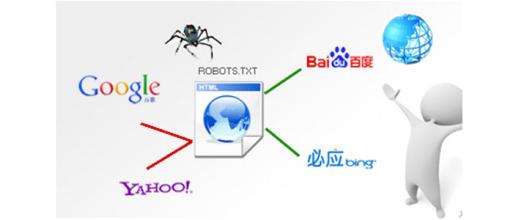 The prerequisite for a search engine spider to crawl a website is to obtain the consent of the robots file, and the robots have a site map to make the spider more easily crawl the website content. Spiders will give priority to crawling the homepage of the website, and the content of the homepage should be set reasonably, which not only meets the needs of corporate websites, but also allows spiders to crawl easily.
Spiders are crawling differently at different times. It is easy and quickly to publish content on the site when the spider is active. The ranking update of the website by search engines is also regular, and it is necessary to arrange appropriate website content update time in order for the website to get the ideal ranking.
Spiders attach great importance to crawling the content of the website. For publishing original, high-quality, and targeted high-quality website content, spiders are very fond of increasing the crawl frequency of the website, and search engines will also slowly increase the website weight and search engine score. For some websites that often publish low-quality bad content and meaningless websites, spiders will reduce the frequency of crawling the content of the website, and the release of these contents has no effect, and it will also lead to a reduction in the score of search engines.
Establish internal and external links of the website to guide spiders into the website to crawl the website content. Doing a good job in the internal connection of the website makes the spider's crawling route in the website more optimized, and will like the spider's favorite. The construction of the external link of the website will provide multiple entrances for spiders to enter the website to crawl content, and multiple entrance spiders will also enter the website at a high frequency, which is conducive to improving the search engine weight of the website.
Unopenable pages, blank pages, duplicate pages, forbidden pages, etc. are the web content that spiders cannot crawl. Both server anomalies and network operator anomalies can affect spider crawling.
Spiders are just a program. Although search engines will continue to improve it, as long as foreign trade companies have always understood the preferences of spiders, the rules can be used to optimize the ranking of corporate websites and improve the website traffic of enterprises.