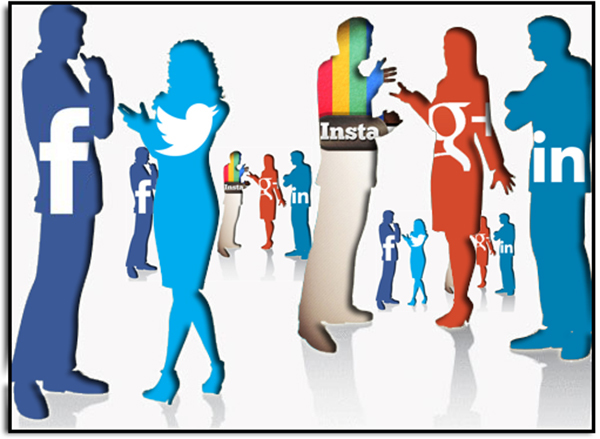 Sunac Media takes you to learn more about business developmentThe significance and value of social media marketing.
1. Increase your company's online exposure

Companies can usesocial mediaPublish relevant service information and product information on social media networks, a large number of registered users on social networks, Weibo, blogs, and the use of fans on social media networks. Paying attention to practicality and community effects can greatly increase the company's product and service information in social Exposure on the web.
social mediaThe hotspot of the company enables the company to communicate more widely with potential users through social media. Social media also has the characteristics of equal communication, which is more conducive to maintaining the friendly communication between the company and potential customers and continuously deepening the relationship.
2. Increase website traffic and registered users
The characteristic of traditional online marketing is information access. The enterprise publishes information on its own official website or vertical portal website information channel, and then searches through keywords to bring relevant traffic and clicks from the search engine.
Social media marketing'S application has changed the network marketing model that relies too much on search engines. Through social media, user traffic on social media can not only be directly converted into official website traffic, but also can be used for information attraction and service through social media. Registered users for interactive development.
3. Attract more business partners
While social media attracts individual users, it also attracts more and more corporate users. Statistics show that 72% of US companies are using social media to provide various types of services. This also gives many companies the opportunity to seek cooperation through social media and find more suitable partners.
The attribute characteristics of social media enable users to obtain more comprehensive and complete social media information than search engines, and it is easier to judge the experience and capabilities of partners, thereby helping the company bring more potential cooperation opportunities.
4. Improve search ranking
The traditional official website and product website are mainly for information release. The content is mainly static information and information. The content update frequency is relatively low, mainly included in search engines through keywords.
Information about social media and content interaction is updated more frequently. The update rate of channel pages on social media is very high, so it is easier to rank higher in search.
5. Bring high-quality sales opportunities
The successful application of many companies in the retail, travel and financial industries on Facebook has provensocial mediaPositive impact on sales opportunities.
Many retail companies in the United States have published news through FacebookAds, used the Internet to download coupons, posted product-related topics on Weibo, monitored customer behavior, and combined email marketing and blog marketing to generate a large number of sales opportunities.
6. Reduce overall marketing budget investment
Social media marketingOf course it needs investment, but if applied properly, the company's overall marketing budget will be greatly reduced. This is because social media has the irreplaceable communication effect of other traditional media and online media. On the one hand, the openness of the social media network has attracted a large number of registered users. On the other hand, information about products and services can be spread at a lower cost and faster speed using the social media network. If companies can combine social media with video marketing and viral marketing, they tend to get the unexpected camp Royal Dutch Airlines (KLM) successfully used social media marketing communications on the newly launched Miami route in March 2011. Using Twitter to launch themes and sharing videos through Youtube, with extremely low investment, has played an unexpected communication effect on the promotion of this new route, while also greatly increasing KLM's brand reputation.
7. Promote specific business transactions
The characteristics of social media are not only the use of social networks, Weibo, etc. to publish information, but more importantly, the use of social media platforms to initiate interactions with potential users.
The company's social marketing team can not only pay attention to users on social media, monitor users' attention to related products and services, but also start interactions with potential users in real time, continuously deepen the relationship with potential users, and promote products and services for enterprises. Interested, timely launch social marketing activities to promote transactions.