The impact of Britain \"Brexit\" on China's foreign trade
Views:0 Author:Site Editor Publish Time: 2016-07-16 Origin:Site Inquire
On June 24, 2016, the UK ended its 43-year cooperation with the EU through a referendum. With the development of the UK's secession from the EU, it will inevitably have some impact on China's foreign trade. From a perspective, the harm is greater than the benefit.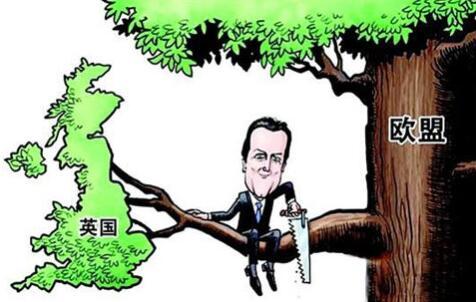 1. Exchange rate changes after Brexit affect foreign trade exports
Changes in exchange rates will result in changes in price and profitability. For more ordinary foreign trade SMEs, the stability of exchange rate has always been the biggest core demand of enterprises. The small and medium-sized foreign trade enterprises have limited exchange rate personnel and exchange rate control expertise. The fluctuation of exchange rates directly brings small and medium-sized foreign trade enterprises, including quotations, Changes in operations such as collections, profit margins and financial financing increase the cost and risk of trade, and these changes are not conducive to the development of small and medium-sized enterprises in the long run, so the exchange rate stability is the best benefit for small and medium-sized foreign trade companies!
2. Influencing China-EU trade relations
At present, the overall economic situation in the world is sluggish. For many Chinese foreign trade companies, expanding the EU market is an effective way and means for companies to face downward pressure on foreign trade. For a long time, the EU's trade protectionism is very strong. The big market brings a sustained downturn in the economy, and the loss of the EU from the EU will inevitably cause very negative financial shocks. The downward pressure on the economy is more obvious and rapid. Under such a background of economic downturn, the EU's trade with Chinese enterprises Protectionism will inevitably become more obvious, and it will inevitably have an impact and impact on China's foreign trade export companies in the long run.
3. The instability of the global economy affects foreign trade exports
In 2016, China's foreign trade exports were struggling. In fact, the underlying reason is the global economic turmoil and recession. Under the background of such a downturn in the world economy, Britain's departure from the European Union has become more unstable. Such instability It will inevitably bring a new round of recession to the world economy. These negative and unfavorable factors will be passed to China through import and export trade and capital investment to truly affect China's foreign trade exports, and a series of tax exchange rates brought by Brexit. Changes will inevitably have a huge impact on the growth of China's foreign trade in the long run. The impact of Brexit on foreign trade may even increase the downward pressure on China's economy in 2016.