The core product positioning of enterprise marketing website
Views:0 Author:Site Editor Publish Time: 2016-07-25 Origin:Site Inquire
Now is the era of e-commerce, followed by the entire network marketing has been pushed to the fashion forward of the station. Jack Ma once said: \"If you miss the Internet, you will miss an era.\" There are a large number of marketing websites in the company's website. If you miss a marketing website, you will miss a lot of business opportunities.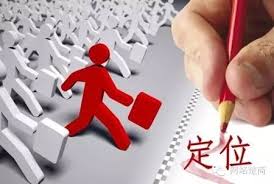 So how to do a specific marketing website? To be a good marketing website, we must first locate the core products of corporate online marketing. When the core product is determined, it means that the company has found a way forward. So how do we choose the core products? Sunac Media will give you the following tips.
You can filter your core products as follows:
01. The most popular products at present;
02. The product with the highest current sales profit;
03. The most advantageous product at present;
Combining these three options, I believe you will find the core product in your mind.
If you have any questions, you can contact us by phone: 400-0430-678.