The bottom of social media! Natural search is the main source of website traffic
Views:0 Author:Site Editor Publish Time: 2016-07-16 Origin:Site Inquire
According to foreign content marketing companiesBrightEdgeSurvey data shows that the main source of traffic for corporate websites is natural search, and nowadays\"Highly sought after\"Of social media traffic is only one-tenth of the natural search. In addition, the company also conducted a discussion on the traffic sources of different industries and the relationship between website traffic sources and website profitability.
It is understood thatB2BWebsite andB2CWebsite visitors have51%All come from natural search, the effect is far more than other channels.
The website traffic source ratio is as follows: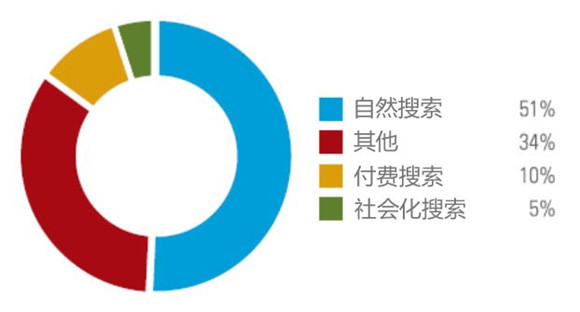 Ratio of website traffic sources in different industries: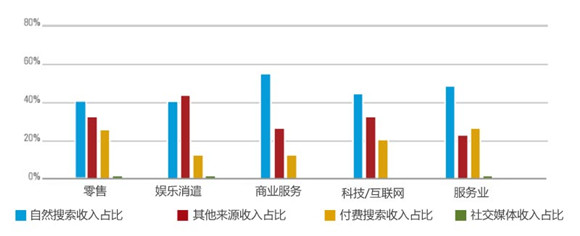 The last item is the research that website traffic comes from income. In this survey, the traffic generated through channels such as ad display, email marketing, and recommendations has a higher conversion rate, and social media does not help much in terms of traffic sources or website revenue.
It can be seen that website construction is still the main means of e-commerce, and website optimization contributes greatly to network traffic. The role of social media in diversion is not as great as expected. Although this survey object is a Google search engine, which is different from China's national conditions, it has a great reference for the appearance of website construction, and it enlightens foreign trade companies: natural search and advertising display, email marketing, and recommendation channels have traffic. The higher conversion rate is the main source of website profitability.