social mediaIt's fun and easy. This is a creative and good way to provide personal life and business activities at a glance, but to really do it well, you still need to develop a strategy.
Here are some tips and tricks that can be used to formulateSocial media marketingStrategies to increase conversions and sales.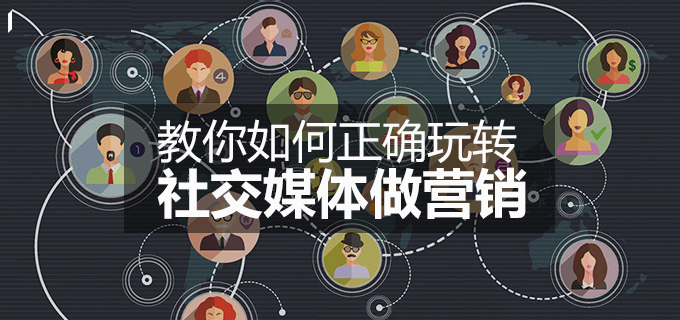 Understand current trends
You may be wondering which platforms will become the most popular in the next few years. Instagram videos (short content) are expected to be very likely, just like LinkedIn and Facebook.
LinkedIn's SlideShare is often used on the website. It is a very powerful tool that provides users of all ages with a professional, friendly and intuitive way to easily sync to LinkedIn and find it on Google.
Therefore, you are always ready to provide a professional \"demo\" for anyone using LinkedIn.
Use professional software and applications
There are many new apps designed to help social media managers organize, organize, plan and position their content. These are tools you can use yourself, if you are a consultant for short-term and short-term projects, you can also recommend these tools to clients.
For example, some innovative new applications:
Sprinkles: An interesting application that can take pictures and add subtitles for you.
Planoly: This app helps you ensure a consistent aesthetic and brand on Instagram by showing you the appearance of each post in advance.
Adobe Premiere Clip: With this application, you can quickly edit videos and even audio tracks on mobile devices.
Canva: This is a popular tool for creating great graphics software. It can be used to make graphics, photo illustrations, memes, etc.
Use quizzes and polls
Ask questions, ask questions and ask questions. This is a great way to gain audience preferences and behavior, especially for your market research strategy. There are many tools to help you understand your audience. Here are some of the more popular tools.
Facebook and Twitter: The easy-to-use voting options on these platforms mean that you can conduct market research in the current Facebook group. They are not the best tools to attract visitors, but they provide important free market research opportunities to build their own user portraits for digital advertising. The faster the product or image is positioned, the more ideas you can get from it.
Typeform: This is a versatile questionnaire construction platform that is very convenient to use. If you use it as a digital marketer, you will find that people are happy to answer questions about themselves. You can use it on multiple platforms, and more importantly, it is free.
Survey Monkey: It has long been popular because it is versatile, easy to use and inexpensive. If you are new to social media and want to practice, you can use \"just for fun\" or as part of your personal brand strategy to vote in your favorite Facebook community.
Understand the connection between your product and different platforms
You need to use a platform that truly meets the needs of your specific type of product. It is a good idea to choose the first two or three and focus on these platforms. An example of how to solve this problem is to view the actual demographic attribute data for each platform.
Learn how to formulate wellSocial media marketingOne method of strategy is to be able to evaluate, recommend and implement the ideal social media profile for a particular company, and the completion of this social media profile requires other products based on its product, industry, target market, and its overall business strategy. factor. There are more and more social media platforms to choose from.
Is this product super pleasing? Pinterest and Instagram may be your choice. Do you have a lot of content that is effectively converted and rendered as audio? Consider an application like Anchor, a social media platform designed specifically for audio that allows users to create audio and video content for sharing on various platforms.
Facebook ads fight for victory
Facebook ads are undoubtedly one of the best and cheapest ways to position ads, because they have many built-in positioning mechanisms that can help you understand and even create buyer portrait data based on actual, simple data. Most activities involve trial and error. However, this is acceptable because experimentation and problem-solving methods are part of the job of content or social media managers. .
Therefore, when you learn how to make killer Facebook ads, you need to consider and explore many specific matters. You need to understand how to effectively incorporate buying behavior parameters into ads. You also need to consider advertising positioning based on Facebook's big data life events.
You can target ads to existing and new customers in various ways and use them to build a subscription list. Facebook ads also have a feature called \"Create Similar Audiences\" that allows you to find new audiences that are relevant to your current interests
Build a group tribe
Undoubtedly, interactive groups are still an important way to conduct in-depth market research, attract audiences, and establish attention and positioning strategies. When you have a community in one place, your audience has been grouped, and when members participate in community activities, they will provide you with information every day through topics of interest.
Using simple tools (such as Facebook or Slack), you can create open, closed, or even paid groups. For example, you can pay for groups that offer elite courses. If you start positioning, keeping your team more open may be a good idea, but it can be tricky because you need to keep the conversation track what you want to know and exclude phishers, spammers and scammers.
Use analysis tools
So far, most of us know how great Google Analytics is, but there are other neat tools that can help you determine your location. Social Crawlytics and BuzzSumo are genius tools, just enter the URL or search terms to help you find your audience. They can help you understand where your audience is and how active they are. With BuzzSumo, you can actually enter search terms and then immediately find sharing and participation details about the most popular articles on that particular topic.
Continuous testing is always required, so please research and try some new analytical tools to help you complete your current or upcoming digital marketing activities. Some of them even have the ability to track the activities of competitors.
Participate with heart
If you are using social media and trying to maintain and nurture your audience, be sure to work with them based on your audience's preferences. In most cases, less is more.
You don't have to often and often need to post information, maybe you only need to post on Facebook once a day, post twice on Twitter, and switch between different types of content. Of course, it depends on your industry and platform. But the important thing is that you need to pay attention to what they really see. How likely are they to stop liking or commenting on your post on a busy day? Why can't they see your post? How do they react to humor or inspiring memes? What about controversial topics?
These are just ways to start targeting your audience to yourSocial media marketingSome ideas for the campaign. Relationship is everything, no matter what kind of social or marketing strategy, relationship is the reason for customer memory, participation, persistence and talk.