Some limitations of HTML5(7)
Views:0 Author:Site Editor Publish Time: 2016-07-19 Origin:www.rongchuangmedia.net Inquire
在
HTML5
In, new features are introduced. Just add a URL to it, and the browser can import data streams. Maybe everyone will think that they should be as easy to use as picture tags at the beginning, but in fact things are not that simple. When you try to make all different browsers support playing basic audio files, it may take a long time. The reason is that some individual browser designers have only implemented some audio formats, not all audio formats. Of course, this is not because the HTML5 committee did not include these formats in the standard, but browsers are competing for market control. To expand market share, files that normally work in one browser will not work in another browser. Developers need to add the canPLAYType function, but even this function is not supported by all browsers.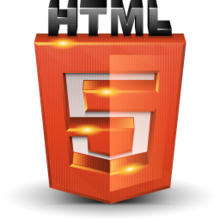 The future of HTML5 is very good, and it also allows users to have expectations, but in reality, it has another advantage. Programmers are already trying their best to do what HTML5 architects think, but there will always be some surprises, such as HTML5's geolocation API, which involves a certain amount of privacy, but has some control over accuracy, if it can always follow the design The original intention of the person is to work, so everyone can have less things. Some browsers always display timeout when reading geolocation, because browsers are not smart enough to know that there is no GPS chip on the desktop.
In the end, many people go back and blame the browser for not implementing the exciting new features of HTML5, or the complete and stable implementation, they will not think about the API itself. HTML5
web application
Developers need to be able to consider browser compatibility issues to develop applications on the basis of existing ones.