Small language marketing
Views:3 Author:Site Editor Publish Time: 2016-07-19 Origin:http://www.rongchuangmedia.n Inquire
The development of the Internet has made many changes in foreign trade. For example, the fragmentation of foreign trade orders, foreign trade opportunities have appeared on the Internet, customer inquiry information is more from mobile devices, and more foreigners are through Facebook, Linkedin, YouTube, etc. Find the right Chinese company on social media.
Looking up China's foreign trade customs data for the past 30 years, it is not difficult to find that China's foreign trade companies pay more attention to traditional English-speaking countries. These countries have developed economies and large markets, but the pressure of competition is also great. Small-speaking countries with low competition and large market volumes will develop better.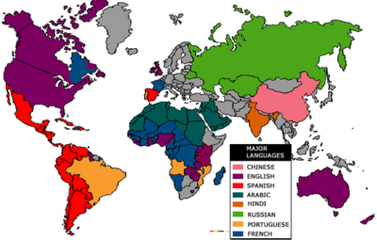 The key to small language marketing is localization. Foreign trade enterprises should first build a small language foreign trade website. This is the basis of small language marketing. It is best to build a multilingual cross-screen compatibility website in terms of site building. In this way, only use One domain name can solve all problems and cover many channels. Then use the localized language to put relevant keywords into the local search engine, so that it can be more in line with the local people's habits of use, with low marketing costs and high conversion rates. At the same time, in order to adapt to the growing number of mobile Internet users, small language websites need to be able to adapt to mobile phones, traditional PCs, and even smart TVs that can easily browse and share web pages, that is, responsive websites.
Sunac Media has a one-stop corresponding website platform. For details, please contact: 400-0430-678.