Small language foreign trade website
Views:0 Author:Site Editor Publish Time: 2019-01-25 Origin:Site Inquire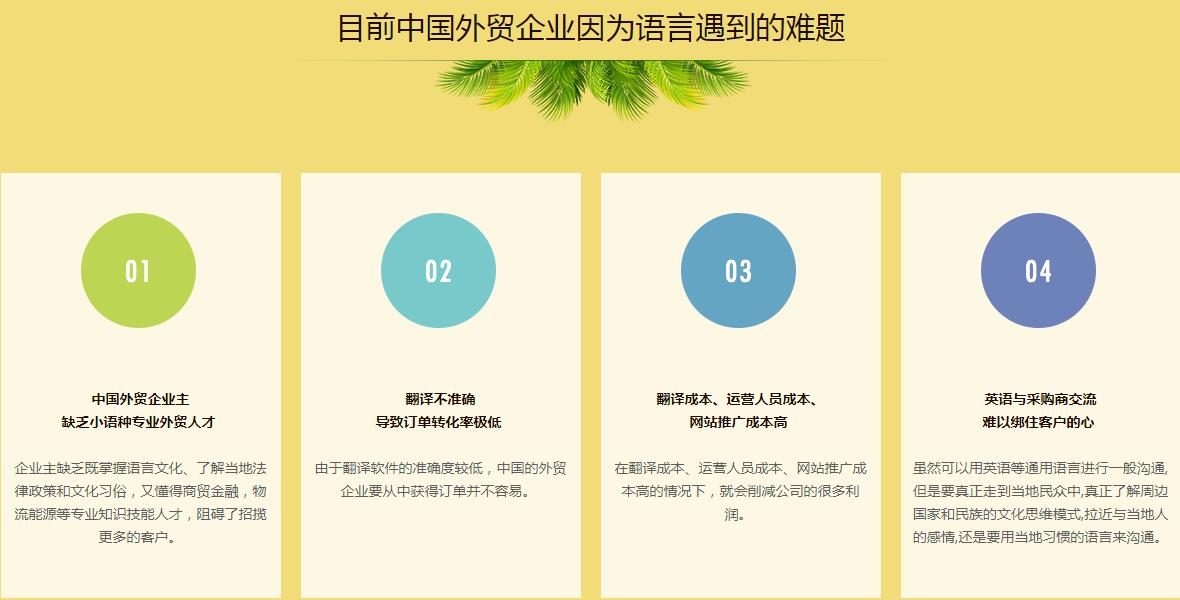 Is it necessary to build a website in a small language?

Through communication with foreign trade companies from all walks of life, it is found that most foreign trade companies do not have a comprehensive understanding of the construction of small language websites.
Maybe you don't think it's necessary, and your product is good enough, there is no need to do online marketing.
Perhaps it is considered that there is no network specialist, there is no way to do a good job in website operation, the cost is relatively large, and there are problems of investment and return.
Maybe you don't think there is a small language salesman, even if you make a small language website, you won't communicate.

However, how many foreign trade companies really realize that it takes time to accumulate on the Internet or in business growth, and that foreign trade company has become the leader of its own industry from the beginning.
Entrepreneurship is the process of precipitation and accumulation. The layout of Internet brands and categories is the same as that of space occupation.
So, what is the role of small language website construction for foreign trade enterprises?
1. The premium effect of the brand

Second, the opportunity of exposure
3. Avoidance of competition
Internet foreign trade lies in the globalization of English and the localization of small languages.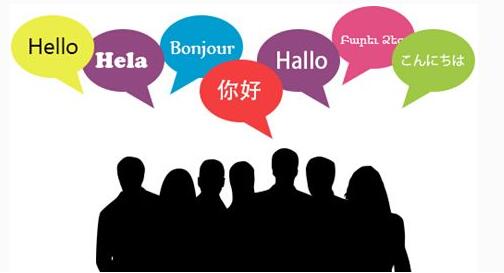 Does your website speak the customer's language? In import and export trade, 60% of buyers use English, and 40% of buyers obtain information through their mother tongue. Research shows that if the product introduction of your website happens to be the native language of the website visitor, then the customer's purchase trust, cooperation desire, and actual transaction probability will increase by 5 to 10 times.