Small details of mobile website construction
Views:0 Author:Site Editor Publish Time: 2016-08-12 Origin:Site Inquire
along withMobileThe increase in the number of Internet users,Building a mobile websiteIt is also necessary. However, there are many differences between building a mobile site and a PC site. You need to understand and pay attention to building a mobile site that gives visitors a comfortable experience.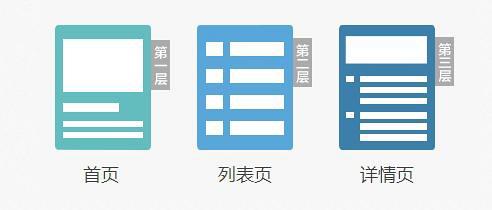 First, the design of the mobile terminal navigation module
In fact, this is the same as the website construction on the PC. It must clearly and clearly show navigation to users and search engines. It focuses on the layout and application of functions of the website navigation. However, unlike the PC, the mobile website should pay more attention to the size of the navigation button. Design to make it conform to the habit of the user's finger touching.
Second, the internal structure of the website is more flat
Generally speaking, the time of mobile users is relatively fragmented, so this requires the webmaster to reduce the internal level of the website as much as possible, by optimizing the website to save time so that the user can find what he needs as quickly as possible Content.
Third, page optimization
I believe everyone has this experience. When you browse the website on the PC, you feel that the website is very beautiful and the layout is quite reasonable. However, when you watch it on the mobile terminal, the page cannot be browsed normally and the font is too often. The situation of small or too large is actually related to the device environment, so all webmasters should pay great attention to the design of the width and font size of the website page when building mobile websites.
Fourth, website content layout
Considering the browsing time and habits of mobile website users, the content layout of the website must be reasonable. Generally speaking, it is best if the homepage can display the complete content, and if not, the directory hierarchy should be limited to three times. In addition, the content layout of the website must pay attention to the perfect coordination of pictures and text. When the content attracts users, do not forget to ease the user's browsing fatigue.
Visitors on the mobile side need to access the website quickly and easily, and there are many differences from the website on the PC side. I hope that the company's website construction can be combined with the needs of different devices to build different websites.