Significance of building an independent B2B website for foreign trade enterprises
Views:0 Author:Site Editor Publish Time: 2016-08-16 Origin:Site Inquire
  Foreign Trade EnterprisesE-commerce is not only as simple as building a website, it is an impact on traditional marketing methods and an inevitable result of social progress. But building an independentB2B websiteIt is an important step in the e-commerce of foreign trade enterprises, and also a key step.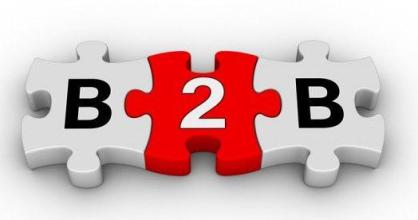 First, e-commerce and the globally interconnected Internet will change the internal management of foreign trade companies from a traditional vertical structure from top to bottom to a horizontal structure, and an organization closely connected to the network information transmission method will also change from a pyramid to a matrix. .
The second is to improve the transparency of traditional commodity transactions and reduce the transaction costs of buyers and sellers. For traditional commodities, such as coal, steel, ore, and other products, the original transaction method was direct transactions between suppliers and consumers, which lacked transparency. Now, online trading of customer information will greatly improve. The direct contact between buyers and sellers through the network reduces the transaction link. All parties involved in the transaction can obtain storage, exchange and processing information as long as they pay lower network communication and management fees, saving money and reducing costs.
Third, e-commerce has improved work efficiency. Existing network technology realizes the real-time transmission and exchange of standard format files between business users. Buyers and sellers can directly handle ordering, negotiation, contract signing, customs declaration, inspection, charter booking, tax payment, and payment settlement without leaving the house. Waiting for various foreign trade business procedures, greatly reducing the transaction time, making the entire transaction very fast and convenient.
Fourth, the construction of foreign trade websites is conducive to enhancing the competitive position. Foreign trade enterprises apply for domain name registration, establish their own websites on the Internet, introduce products, labor services and publicize their corporate image through the webpage, which is helpful to expand their reputation, meet more customers, develop overseas markets and improve international competitiveness. In addition, e-commerce has no time and space restrictions, can enable companies to provide users with 24/7 product information and services, help to timely and accurately grasp the market dynamics, close contact with customers, increase trade opportunities, thereby greatly improving the company's Market competitive position.
Fifth, it changed the marketing status of foreign trade enterprises, and changed the marketing model from active marketing to passive marketing. Most people think that active marketing is better than passive marketing, but it is not. Humans have the nature of exploration and curiosity. With the progress of the times, people have more and more choices. Taking the initiative to find what they need is much better than passively accepting.
The new era has come, we are in the early stage of the era, seize the opportunity, build an independent foreign trade enterprise B2B website, transform the enterprise's marketing model, and become the winner of the era.