Shijiazhuang Rongchuang Media launched a responsive cloud marketing management platform service
Views:0 Author:Site Editor Publish Time: 2016-08-12 Origin:Site Inquire
Shijiazhuang Rongchuang Media Co., Ltd. cooperates with made-in-china to help enterprises achieve network-wide marketing and an internet marketing platform that enables enterprises to operate independently. The advantages of the responsive cloud marketing management platform over general websites are: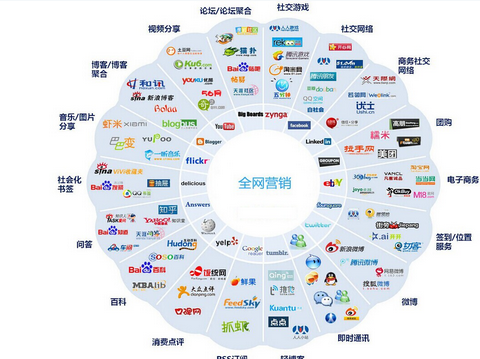 the first,Full screen marketing
The responsive marketing management platform uses h5 technology. With such advanced technical support, the enterprise marketing platform is fully compatible with various sizes of network terminals and applications on the computer side, mobile phone side, and PAD side. Everything is in one hand. Because the responsive operation efficiency management platform can be compatible with various network terminals and applications, as long as a station is established, it is equivalent to having both a PC station and a mobile phone station.
second,Search Engine Marketing
Sunac Media's marketing website construction combines perfect SEO search technology to help multilingual websites accurately match your marketing platform on google, Baidu, bing and other mainstream search engines.
third,Social media marketing
The responsive cloud marketing management service platform efficiently connects with the international mainstream social platforms Facebook, twitter, google+, etc., and can also connect with China's Weibo and WeChat public accounts, share corporate information, spread brand image, use technology to reduce manpower, and use technology to change SEO .
fourth,E-commerce
In the era of e-commerce for all, the indispensable service of the responsive cloud marketing management platform is naturally the online transaction function. Enterprises use QR code, online consultation, registration, appointment, order, payment and other functional services to carry out cross-border e-commerce at will And PC + mobile Internet e-commerceNetwork-wide marketing。
Fifth, marketing customer management
Fast and convenient background management services help companies to more efficiently and quickly classify and track customer enquiries, reduce customer churn and increase order volume.
For more detailed information, you can pass 400-0430-678 withShijiazhuang Rongchuang Media Co., Ltd.Obtaincontact. More enterprise-related content can also follow Shijiazhuang Sunac Media's official WeChat public account [rongchuangmedia], and regularly push foreign trade dry goods to foreign trade companies every Monday.