Shijiazhuang Mobile Internet Marketing
Views:0 Author:Site Editor Publish Time: 2016-08-17 Origin:Site Inquire
At present, the mobile Internet is gradually penetrating into all areas of people's lives and work. The colorful mobile Internet applications such as SMS, bell picture download, mobile music, mobile games, video applications, mobile payment, and location services are rapidly developing, and are profoundly changing information. In the social life of the times, mobile Internet marketing has finally ushered in a new climax of development after several years of twists and turns.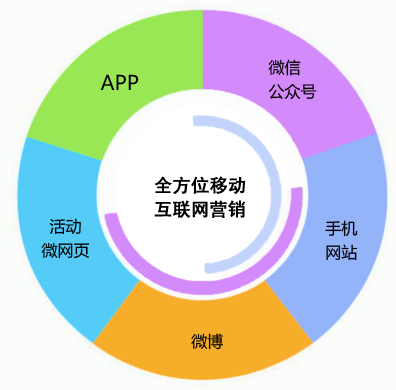 Regarding mobile internet marketing, here are some things you need to know
1. Consumers can immediately interact with advertisements on their smartphones. After reading the advertisement, consumers can immediately send text messages, make phone calls, or download content.
2. We live in an era of APP advertising. Consumers can download APPs of their favorite brands and interact with them to complete purchases, discover new information, and share with friends.
3. Mobile advertising enhances the user experience, instead of disturbing.
4. The power of QR codes. After scanning the QR code, consumers can visit the mobile site, watch video or audio to learn more about the product.
5. The brands realizeSocial media marketingThe importance of social media advertising spending will rise sharply.
6. Offline experience is indispensable. It is an indisputable fact that online marketing is increasingly focusing on offline experience.
  Shijiazhuang Rongchuang Media Co., Ltd.With nearly two decades of experience in mobile internet marketing, we provide the best quality services and provide you with the best mobile internet marketing solutions.