Shijiazhuang English website SEO search engine optimization why can't always be stable on the Google homepage
Views:0 Author:Site Editor Publish Time: 2016-08-17 Origin:Site Inquire
Many companies are wondering why a keyword on my website is on the Google homepage but it doesn't bring me traffic or inquiries? What use do I make on the homepage keyword? Is the corporate website just a business card? What? I will answer the troubled foreign trade companies.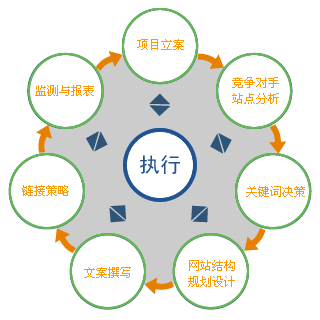 First of all, the keyword does not bring traffic to the Google homepage. Then you need to pay attention to whether this keyword is a product-related keyword or a long-tail keyword after expansion and expansion, or your The keyword itself has no traffic.
So if you want to rank the keywords of the website, you must know whether the selected keyword is a keyword with traffic and whether it is related to your product. This is the keyword positioning to be done in the early stage of the website.
Second, about the situation where the keyword reaches the home page and then drops the ranking
In this case, the Internet company or foreign trade company itself uses the optimization method of \"\"black hat\"\", so that the keywords of the website have a homepage ranking. This is also the reason that many optimization companies promise keywords to customers when taking orders. the reason. However, when the service is terminated, the keywords may fall at any time.
Faced with this situation, foreign trade enterprises must keep their eyes open and not be disproportionately distracted by the temporary gains and losses. So-called hard work gains, SEO search engine optimization is even more so.
  Shijiazhuang Rongchuang Media Co., Ltd.Remind foreign trade enterprises:English website SEO search engine optimizationIf you want to be listed on the homepage steadily, you can find a stable network company to do optimization.