Shijiazhuang Arabia H5 responsive website production which is more leading-Hebei Rongchuang Media Co., Ltd.
Views:0 Author:Site Editor Publish Time: 2016-08-18 Origin:Site Inquire
Mobile devices make responsive web design so important, mobile devices also bring a new requirement to responsiveness: rotation. These small devices will follow the owner anywhere. These devices can also be rotated at will, from portrait to landscape and back again, and the responsive website can perfectly display the effect no matter how the mobile device is rotated.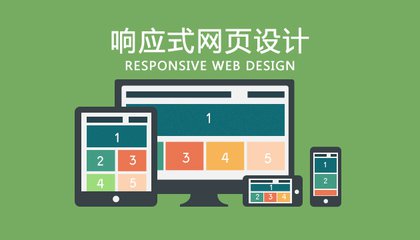 Responsive technology is suitable for PC and mobile web browsing, an important reason is the use of html5 statement and language. Mobile-side responsive website video playback does not rely on the flash solution. Use a video tag to get it. Your company's geographic coordinates can be accurately identified on the map, the search engine can identify the latitude and longitude, and even you can generate a Webapp icon to quickly open your website. These all rely on the support of html5 tags.
In addition to building a general English website, some of the current foreign trade website constructionSmall language websiteIt is also very popular. Google Trends, the world's largest search site, analyzes buyers' search habits: 60% of customers use English for purchases, and 40% of buyers are used to finding products in their native language. If you want to cooperate with buyers, you must first obtain mutual trust. To trust, you need to communicate. To communicate, you need to understand each other's language, so this is the meaning and value of the small language website.
Arabic is a small language, with more than 210 million people using Arabic as their mother tongue. It is now the official language of 27 Asian and African countries and 4 international organizations. Therefore, it is necessary to establish a H5 responsive website in Arabic.Hebei Rongchuang Media Co., Ltd.Since its establishment in 2003, it has been committed to building a leading small language website and has been improving it. Our current H5 small language responsive website contains Arabic. If you have any needs, you can contact us at any time. TEL: 0311-67691131.