Selection of foreign trade enterprises for marketing websites
Views:0 Author:Site Editor Publish Time: 2016-08-16 Origin:Site Inquire
With the development of e-commerce, foreign trade companies need to transform to Internet companies, and building a marketing website is the only option. What is a marketing website? What is the significance of building a marketing website?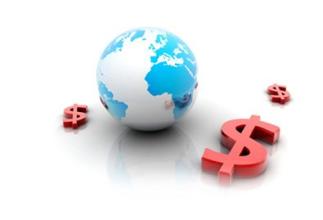 Marketing website is a website that can integrate marketing ideas, methods and skills into website planning, design and production in order to achieve a specific marketing goal. The goal of the most common marketing websites is to obtain sales leads or direct orders.
A good marketing website is like a foreign trade clerk, knowing customers; good at persuasion; very persuasive; able to grab the attention of visitors; able to perceive the needs of users; can effectively convey its own advantages ;Can lift the psychological barriers of users in decision-making, and successfully urge target customers to leave sales leads or directly place orders. Marketing website is the development of the website, which integrates various network marketing concepts and website operation management methods. It not only focuses on the professionalism of website construction, but also pays more attention to the entire process of website operation and management. It is the integration of website construction and operation and maintenance of foreign trade enterprises. The whole network marketing model.
The construction of a marketing website by foreign trade enterprises has many meanings. The construction of a marketing website is now necessary for the development of foreign trade enterprises and is the choice of the times. A marketing website is a business card on the Internet for foreign trade companies, which can help companies establish a corporate image and display or improve their competitiveness. Marketing websites can improve communication with customers and serve them better. Customers get all the information they want on the website. Building an enterprise marketing website can push enterprise information and product information online to obtain more trade opportunities and market competitiveness. Marketing websites can help companies improve work efficiency, display products and services, and reasonably combine product information with other information, thereby ingeniously stimulating customers' potential needs.
Marketing website is the best choice for foreign trade construction website, and it is a station construction model that meets the needs of foreign trade enterprises. To build a website, you need to build a website with your own corporate characteristics in combination with corporate brand and product information.