Search engine optimization of English website
Views:0 Author:Site Editor Publish Time: 2016-07-18 Origin:Site Inquire
Excellent English search engine optimization can allow customers to accurately find your website instead of peer websites, which is very important in today's market environment. Here, Sunac Media will share with you several aspects that English websites need to pay attention to when optimizing.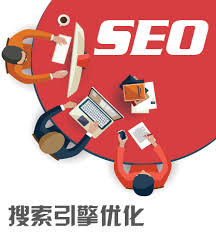 First, URL optimization.
The verification of the English website optimization effect is google. For Baidu in China, it is better to name the URL in pinyin, but it is more appropriate to name the URL for Google in English.
Second, submit websites to search engines and open directories.
When you have finished making the website, you can start submitting your English website to the major search engines and open directories in the industry, which will increase traffic and direction links for you. The most important thing is to speed up the inclusion of search engines. Website.
Third, the content of the English website is updated.
Regular updates can properly increase the frequency of spider visits and speed up the collection of website pages.
Fourth, the exchange of friendship links.
The exchange of friendly links is the most important step in the optimization of English websites. The quantity and quality of friendly links directly affect the ranking of keywords on the website. Therefore, you should find more friendly links for your optimized website to quickly increase the weight of the website.
Fifth, the page is static.
The products of the general foreign trade English website have a certain pertinence, there are not many types, and the pages are not large. Such pages are generally made statically, which is good for inclusion and ranking.
Sixth, page and title optimization.
Seo's technology comes from bits and pieces, and 95% of the technology can be mastered by everyone, so all we have to do is to be careful and innovative. The optimization of the title is very helpful to the optimization of keywords in the page. But remember that keyword optimization should be related to the title and content,
For more information, please contact: 400-0430-678.