SEO optimization is not only ranking-traffic channel expansion
Views:0 Author:Site Editor Publish Time: 2016-07-19 Origin:Site Inquire
Many SEO optimizers believe that as long as the ranking is the first, even if it is successful, even more must make their ranking the first. Why? This is the goal! But is there really much traffic brought by ranking?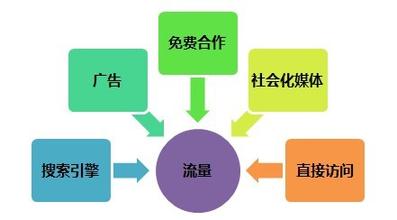 You are full of economics, who knows if you do not participate in the scientific expedition? You are not the center of the earth, you do not show yourself to others, no one will notice you! How about gold, lying in the endless loess, no one knows, no people know. In the same way, you have to recommend your website to customers through various channels. Don't let him stand there quietly, don't come, don't go. SEO ranking is only a source of traffic, and competition is fierce. Once the search engine ranking changes, all of your is the only traffic channel is broken. Therefore, expanding traffic channels is also an important part of optimization.
The expansion of traffic channels can be promoted on social platforms such as Weibo and WeChat, or through video websites and news platforms such as Sohu and Tencent. In short, mainstream media and search and heavy-use platforms are selected. Give yourself two more roads, one is stuck in traffic, and the other one can go.
SEO ranking is not fixed, and competition is fierce. Expand multiple traffic channels for your website!