SEO optimization: increase website traffic
Views:0 Author:Site Editor Publish Time: 2016-07-25 Origin:http://www.rongchuangmedia.net Inquire
The purpose of SEO optimization for a website is nothing more than to improve the search engine ranking of the website, so that more people can see this more easily, so as to bring traffic to the website, thereby increasing the turnover of the website, with high efficiency. So how to increase the traffic of a website?
The first is the search engine. For Chinese websites, Baidu is the largest search engine. There is a category of \"search engines\" in domestic websites, which can search the results of multiple search engines at the same time, and aggregate many search engines together, that is, search aggregation. Reasonable use of this search aggregation can improve traffic. Second, the classification search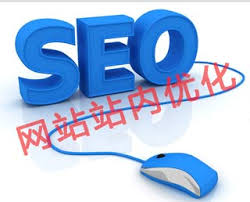 In China, the most famous category search is HAO123. This category search can bring a certain amount of traffic to a certain extent, but can get PR points, so as to prepare for more traffic in the future. The third is friendship links. Friendly links can bring in new visitors and give you a PR score. Fourth, the traffic brought by regular customers is an important source of website traffic, and it is very necessary to invest in these users.
Sunac Media is a professional SEO company. For more information, please call 400-0430-678.